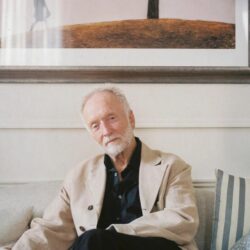 Birthday
August 7, 1942 (81)
Tobin Bell is an American actor, best known for his role as John Kramer/Jigsaw in the "Saw" franchise. His portrayal of Jigsaw, a character that quickly became iconic in horror cinema.
Bell's filmography extends beyond the "Saw" series, encompassing a range of roles in both film and television. His appearances in films like "Mississippi Burning" and "The Firm" showcased his ability to adapt to various genres. On television, Bell made guest appearances in popular shows such as "The West Wing" and "ER," further demonstrating his versatility as an actor.
Collaboration has been a key aspect of Bell's career. He has worked with notable figures such as directors James Wan and Darren Lynn Bousman in the "Saw" series. His interactions with fellow actors like Cary Elwes, Danny Glover, Shawnee Smith, Donnie Wahlberg, Angus Macfadyen, Betsy Russell, Costas Mandylor, Scott Patterson, and Leigh Whannell in the "Saw" films have been pivotal in creating a memorable and enduring horror saga.
Recognition for Bell's work includes nominations and awards that underscore his impact in the acting world. Notably, his role in the "Saw" franchise earned him an MTV Movie Award nomination for Best Villain and a Fangoria Chainsaw Award for Best Actor.