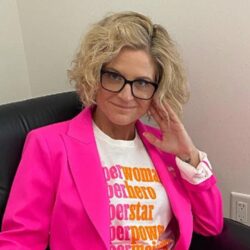 Birthday
March 20, 1976 (47)
Glennon Doyle is an American author, activist, and public speaker, notably recognized for her best-selling memoirs.
Doyle's literary journey paints a picture of deep introspection and honesty. Among her most recognized works is "Untamed," which not only graced the shelves of bookstores globally but also became a beacon for individuals seeking inner strength and self-rediscovery. Similarly, her previous memoirs, "Love Warrior" and "Carry On, Warrior," have been instruments in establishing her reputation as a candid and evocative storyteller.
In the realm of collaboration, Glennon Doyle's magnetism has not only attracted readers but also personalities from diverse fields. She has engaged with the likes of Oprah Winfrey on her SuperSoul Sunday series, shedding light on spirituality and personal growth. Additionally, her interactions with figures like Abby Wambach, Brene Brown, Elizabeth Gilbert, Rob Bell, Cheryl Strayed, Reese Witherspoon, Maria Shriver, and Nadia Bolz-Weber, among others, reflect her wide-reaching influence and ability to connect on multiple levels.
As for distinctions, Doyle's commitment to her craft and the impact of her words has been duly recognized. "Love Warrior" became an Oprah's Book Club selection, while "Untamed" stayed on the bestseller list for the New York Times for weeks on end.