 No Pets (Michael Pena)
Michael Pena does not have any reported pets.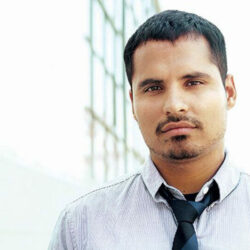 Birthday
January 13, 1976 (47)
Michael Anthony Pena is an American actor. Featured in many films and TV shows, he's best known for his recent roles in End of Watch (2012) with Jake Gyllenhaal, Fury (2014) with Brad Pitt, Ant Man (2015) with Paul Rudd, The Martian (2015) with Matt Damon and CHiPS (2017) with Dax Shepard.
His acting career began in the 1990s with mainly independent films. He started to get more mainstream recognition in 2004, thanks to his performances in two Oscar-winning films Crash and Million Dollar Baby. His most notable TV appearances includes recurring roles in The Shield (2005) and Eastbound & Down (2010).