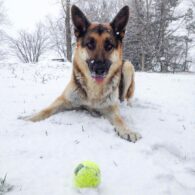 Zeus (Dog)
Roman Atwood had a German Shepherd named Zeus. Unfortunately, Zeus passed away in February 2017. He shared the news with his fans on Instagram[1].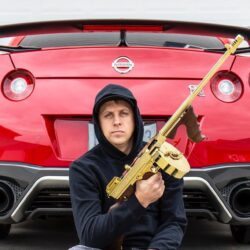 Birthday
May 28, 1983 (40)
Roman Atwood is an American YouTube personality, comedian, vlogger, and prankster, best known for his vlogs, where he shares updates about his life. His YouTube channel, "RomanAtwoodVlogs," has amassed a significant following due to his engaging content that often features his family and public pranks.
Atwood first gained prominence through his second YouTube channel, "RomanAtwood," where he posted hidden camera public prank videos. One of his most notable pranks, "Plastic Ball Prank," involved filling his house with plastic balls, turning it into a massive ball pit, which went viral and significantly increased his popularity. His vlogs, which he began in 2013, have since become his primary focus, showcasing his daily life, significant life events, and adventures with his family.
Atwood's collaborations have been a substantial part of his career, often featuring fellow YouTube personalities and celebrities. He has worked with Dennis Roady, both on his prank channel and vlogs, and Vitaly Zdorovetskiy, with whom he co-produced the movie "Natural Born Pranksters." Other notable collaborations include Steve-O, Jenna Marbles, Logan Paul, Casey Neistat, and Furious Pete. Atwood has also appeared with Howie Mandel on his show "Howie Do It" and collaborated with Brittney Smith, his partner, who plays a significant role in his vlogs. His collaborative efforts extend beyond individuals to partnerships with companies like Nissan, who sponsored a video that featured a skydiving stunt.
Throughout his career, Atwood has received several nominations and awards. He won the 2016 Streamy Award for Brand Campaign for his work with Scott Toilet Paper. He was also nominated for a Streamy Award in the categories of Best Prank Show and Audience Choice Creator of the Year. His influence and impact on the digital community were further recognized when he received the Diamond Play Button from YouTube for surpassing 10 million subscribers on his vlog channel.