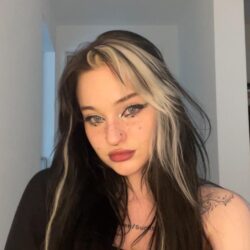 Birthday
November 3, 2001 (22)
Nikita Sembowski, commonly known as Nihachu, is a Twitch streamer and content creator who has carved out a notable reputation in the world of Minecraft gaming. The Germany-based personality, beloved for her unique and captivating content, has etched her mark in the rapidly evolving sphere of digital entertainment, creating a virtual world that both educates and entertains.
Bursting onto the scene with her engaging Minecraft gameplay and vibrant personality, Nihachu's popularity has been fuelled by her prolific presence on Twitch, a platform that has offered an unprecedented level of interactivity and accessibility to her growing fanbase. Her streaming sessions, rife with intricate gameplay, strategic insights, and casual banter, are a testament to her prowess in Minecraft. Further amplifying her visibility has been her active participation in several Minecraft Championships (MCC), where she competes against top-tier players in a series of intense and captivating Minecraft mini-games.
Nihachu's career isn't simply marked by solitary successes; she's known for her frequent and fruitful collaborations with a diverse range of influencers and streamers. Among the most noteworthy is her work with Wilbur Soot, a British internet personality, with whom she formed the duo "Niki Nihachu & Wilbur Soot," participating in multiple Minecraft Monday tournaments. Her collaborations also extend to other well-known figures like TommyInnit, Tubbo, and Ranboo, who frequently appear in her streams and Minecraft videos. Additionally, she's worked closely with Dream, GeorgeNotFound, and Sapnap, popular figures in the Minecraft community. Nihachu's collaborations with the likes of Corpse Husband and Sykkuno have further diversified her content and expanded her audience reach.
Recognition of Nihachu's achievements in the gaming world extends beyond her fast-growing fanbase. In 2020, she was listed among the top Twitch streamers, a significant recognition in the world of online gaming and streaming.