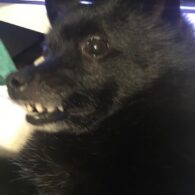 Dog (Dog)
While his presence has been mostly anonymous, Corpse Husband revealed that he had a dog in one of his 2022 streams. He also occasionally dog sits Nabi for Kkatamina.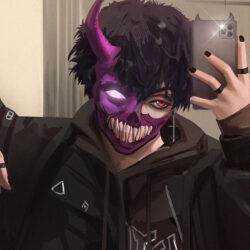 Birthday
August 8, 1997 (26)
Corpse Husband is an anonymous internet personality and musician, distinguished by his deep, distinctive voice and elusive online presence. Initially, he drew attention and a loyal following through horror story narrations on YouTube. His atmospheric and chilling audio storytelling has become a gateway for listeners to a realm of macabre fascination, bridging eerie narratives with the digital age. Over time, Corpse Husband's creative pursuits broadened, dipping into the realms of music and online gaming, where his enigmatic persona continues to thrive.
Diving into the spectrum of his works, the resonance of Corpse Husband's voice found a new home in music, releasing songs that quickly garnered millions of streams. His track "E-GIRLS ARE RUINING MY LIFE!" featuring Savage Ga$p, took the internet by storm, amassing over 100 million Spotify streams. Furthermore, his foray into gaming, particularly with the viral game Among Us, has also been a significant chapter.
The cryptic allure of Corpse Husband has led to collaborations with a plethora of other online celebrities. For instance, his Among Us gaming sessions saw him mingling with the likes of PewDiePie (Felix Kjellberg), Pokimane (Imane Anys), Valkyrae (Rachel Hofstetter), Disguised Toast (Jeremy Wang), xQc (Félix Lengyel), Jacksepticeye (Seán McLoughlin), Sykkuno, Ludwig Ahgren, and HasanAbi (Hasan Piker). Each collaboration brought forth a mix of humor, strategy, and an array of personalities under the veil of anonymity that Corpse Husband has made his trademark.