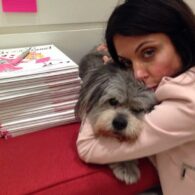 Cookie
Bethenny's dog, Cookie, has been with her for the past 16 years. She bought the puppy from a store in Chicago when she noticed she looked remarkably like a chocolate chip cookie. Just because Cookie is 16, doesn't mean she hasn't kept up. Cookie can be found on her own Twitter and Instagram account with pictures snapped from up in the Hamptons.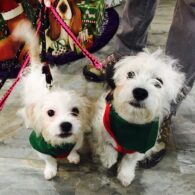 Biggie
Don't be fooled by his name, Biggie is still a puppy. Biggie is a Lhasa Apso who is accompanied by his twin brother Smalls, Biggie is a rescue. The twins were so cute, Bethenny just could not separate the duo. She decided to take both and name them Biggie and Smalls.
Bethenny Frankel is an American reality TV personality who founded Skinnygirl Cocktails, authored four self-help books and hosted the talk show, Bethenny. Frankel has appeared on The Apprentice: Martha Stewart, The Real Housewives of New York City and was the subject of the reality television series Bethenny Ever After. Born on 4th November, 1970 Bethenny is reported to have a net worth of $25 million.