Gigi, a great horned owl, was close to death when she was brought to the Wild at Heart Rescue in Mississippi. The staff thought she must have been hit by a car and suffered head trauma. This led to her losing half her weight, getting parasites and a type of owl pneumonia. This bird was one of the most critical they had ever seen and feared she wouldn't survive.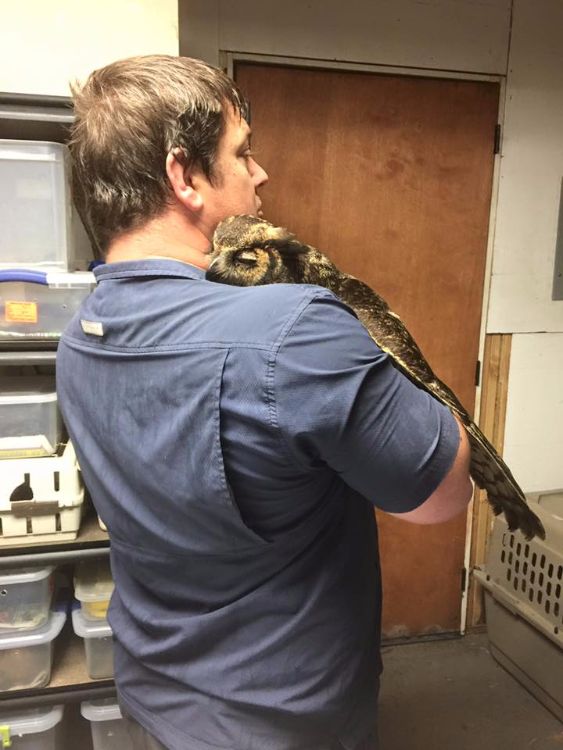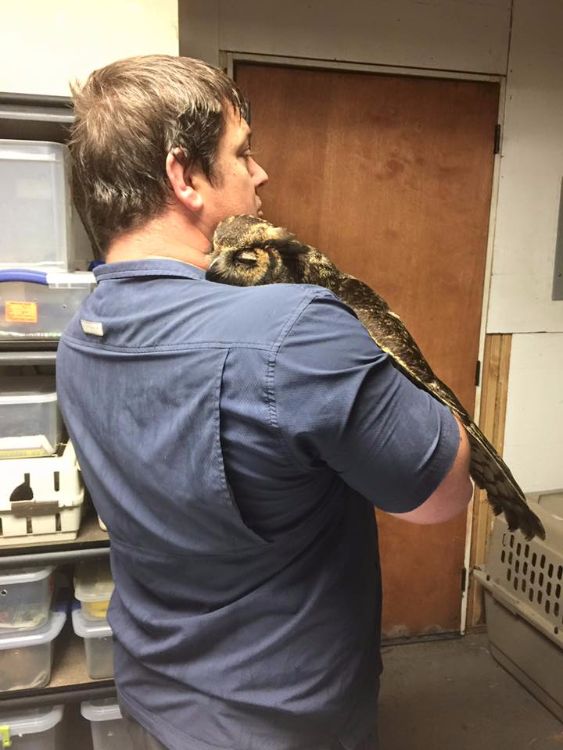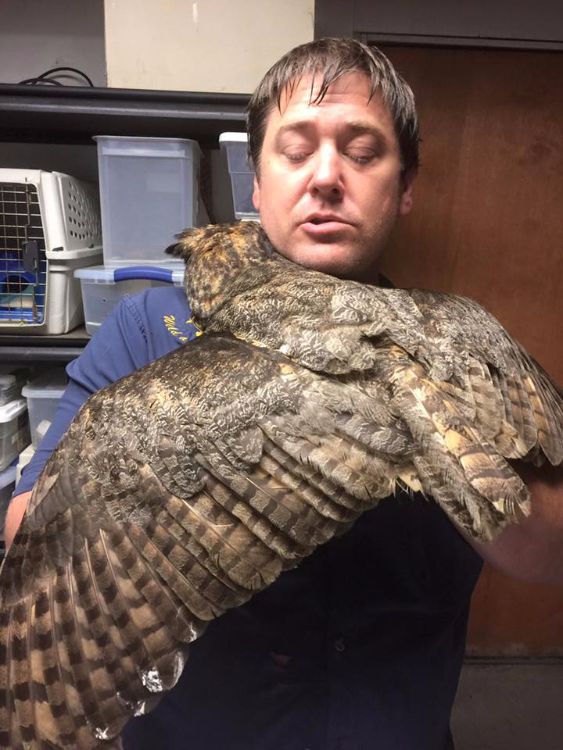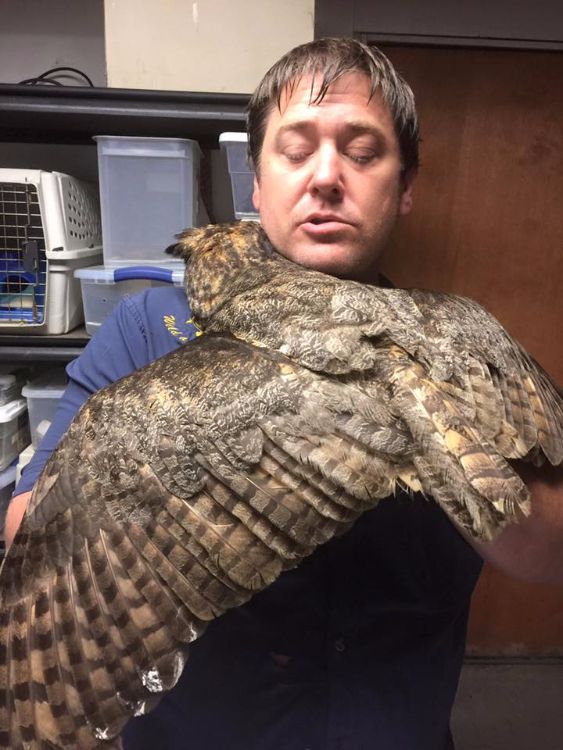 Lucky for her, she came under the care of this rescue's leader Doug Pojeky. Called the "bird whisperer" by his staff, he's known for helping birds of prey. He nursed Gigi back to health by hand until she could eat on her own. While still recovering at the rescue, Doug left for an extended trip to visit family. When he returned, it was obvious that Gigi remembered her saviour. She hopped around with joy when she saw him. When he picked her up, she actually gave him a big winged hug! The staff said they could see contentment on her face, as she rested her head on his shoulder.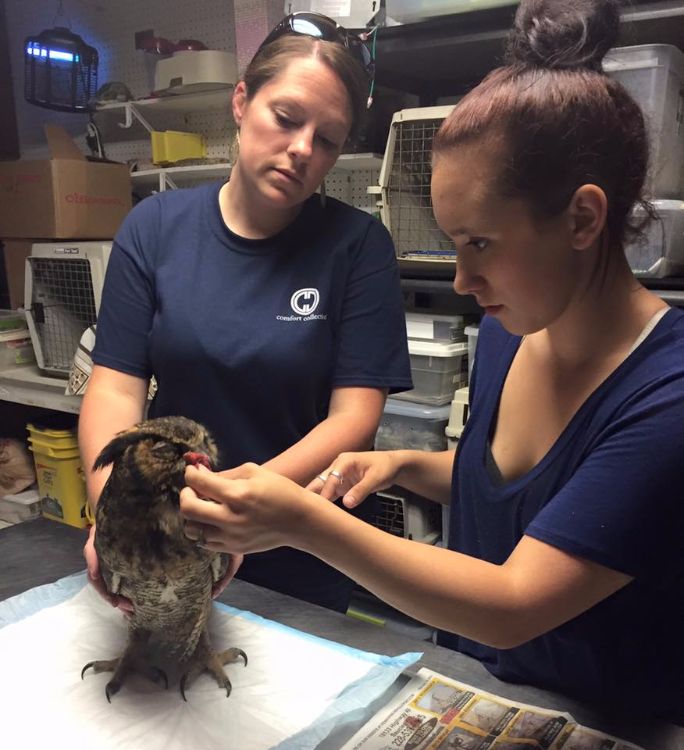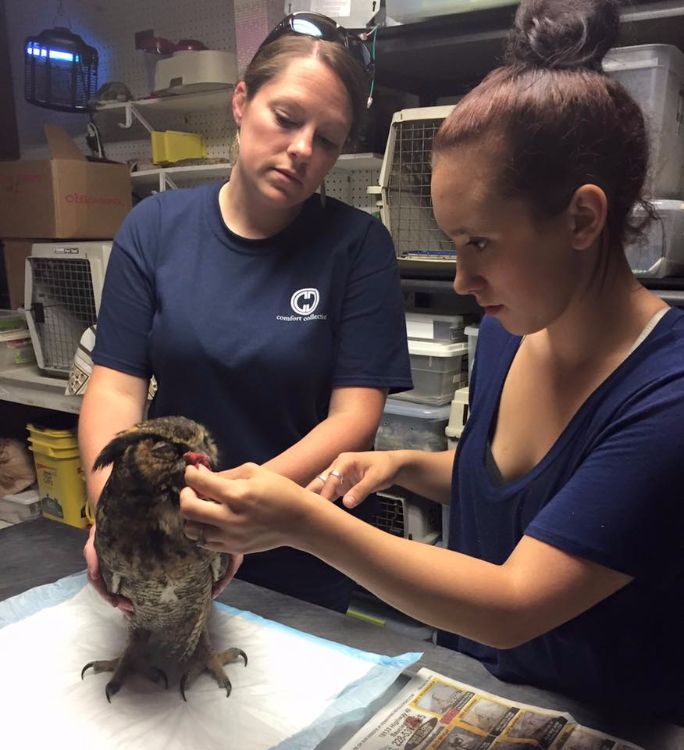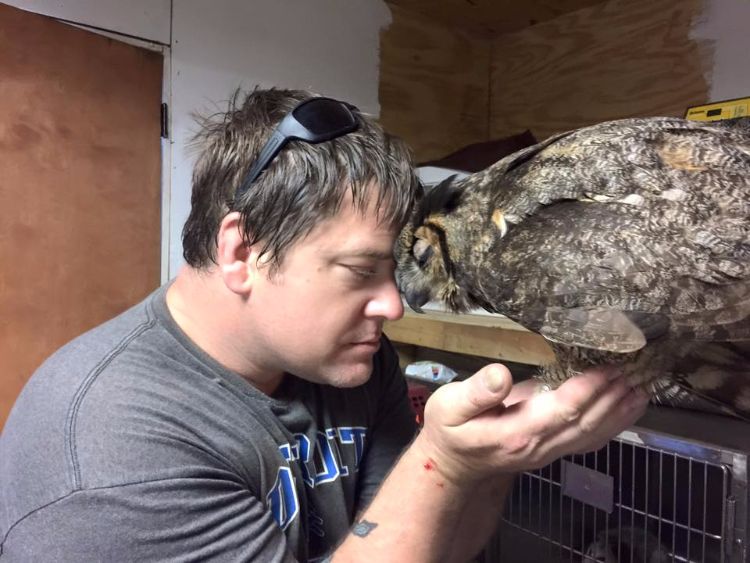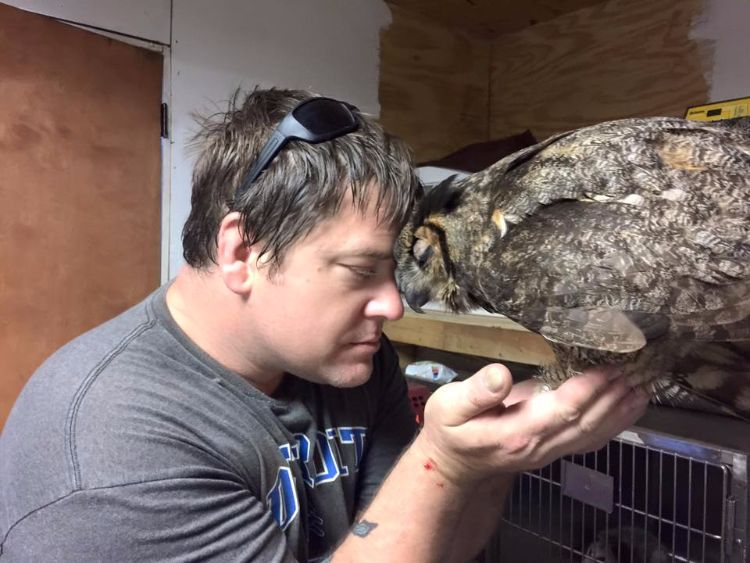 Doug also had a special connection to great horned owls before meeting Gigi. One used to perch on his family barn, with his father pretty much the only one to see it. The day his father passed away, he spotted the owl over his house, before flying off. When he hugged Gigi, he said it brought back feelings of his father. It's great to see people like Doug and his team helping all animals in need. If you'd like to help them with a donation, visit @WildatHeartRescue on Facebook.