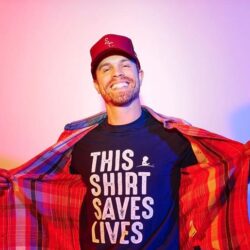 Birthday
May 14, 1985 (38)
Dustin Lynch is an American country music singer and songwriter, notable for his debut single "Cowboys and Angels" which became a country hit and set the tone for his career.
Breaking onto the country music scene in 2012 with his self-titled debut album, Lynch soon became a household name within the genre. Songs like "Cowboys and Angels," "Where It's At," and "Small Town Boy" have topped charts and captured the hearts of country fans across the globe. With four studio albums under his belt, including "Current Mood" and "Tullahoma."
In his climb to fame, Lynch has collaborated with a spectrum of artists and figures within the entertainment industry. These collaborations have included musicians like Luke Bryan, Keith Urban, and Brad Paisley. Other notable artists he's worked with include Florida Georgia Line's Tyler Hubbard and Brian Kelley, Thomas Rhett, and Chris Lane. He's also ventured into projects involving other celebrities and influencers such as Ellen DeGeneres and Kelly Clarkson, appearing on their respective shows.
When it comes to recognition for his work, Lynch has not been short of well-deserved praise. He received the Country Music Association's award for Best New Artist in 2012. In 2018, his single "Small Town Boy" went Platinum. Apart from music-focused titles, he has also been featured in "People" magazine's Sexiest Men of Country list.