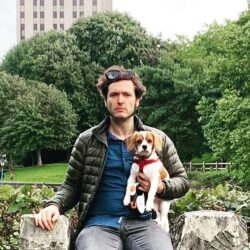 Birthday
July 30, 1988 (35)
Alexander Vlahos is an accomplished Welsh actor, best recognized for his portrayal of Mordred in the BBC drama series 'Merlin' and as Philippe, Duke of Orléans in the Canal+ television series 'Versailles'.
Vlahos first gained international attention for his role in 'Merlin' (2010-2012), a retelling of the Arthurian legends, where his enigmatic performance as the young sorcerer Mordred captivated audiences. However, it was his layered portrayal of Philippe, Duke of Orléans, in the historical drama 'Versailles' (2015-2018) that really solidified his place in the acting world. Not only did Vlahos bring to life the complex character of Philippe, but he also proved his ability to lead a major television series with aplomb. Apart from these roles, Vlahos has had notable appearances in other television series, such as 'Privates' (2013) and 'Genius' (2017), and feature films like 'Hamlet' (2015) and 'The Head Hunter' (2016).
Collaborations with other celebrities have been a key component of Vlahos's career. His performance in 'Merlin' was enhanced by working alongside Colin Morgan and Bradley James, with their on-screen chemistry often cited as a highlight of the series. In 'Versailles', Vlahos had a significant working relationship with George Blagden, with their performances often playing off each other to build the rich historical atmosphere of the show. In the realm of audio drama, he has frequently collaborated with other actors including Tom Baker, Louise Jameson, and Sophie Aldred in the 'Doctor Who' audio dramas. On the stage, Vlahos worked alongside acclaimed actors such as Michael Pennington in 'Hamlet' and Griff Rhys Jones in 'Peter Pan Goes Wrong'.
Vlahos's work has been recognized in a number of ways. He was nominated for Best Actor at the Wales Theatre Awards in 2018 for his role in 'La Cage aux Folles'. Earlier, in 2013, he was nominated for a BAFTA Cymru for his work in 'Privates'. Moreover, his portrayal of Dorian Gray in the audio dramas based on Oscar Wilde's novel garnered him a nomination for Best Actor in the 2013 BBC Audio Drama Awards.