 No Pets
Colin Morgan has spoken out against animal cruelty to animals in Southeast Asia. He does not have any reported pets of his own.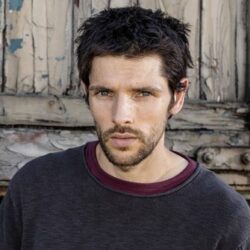 Birthday
January 1, 1986 (37)
Colin Morgan is a Northern Irish actor. He is best known for playing the title character in the BBC fantasy series Merlin.
Morgan made his London theatre debut in 2007 as the title character in DBC Pierre's Vernon God Little. He went on to appear in the theatre productions Pedro Almodóvar's Todo sobre mi madre ("All About My Mother") in 2007, Thomas Babe's A Prayer for My Daughter in 2008, Pedro Miguel Rozo's Our Private Life in 2011, Step in Time at The Old Vic 24 Hour Musicals Celebrity Gala in 2012, Shakespeare's The Tempest in 2013, and Jez Butterworth's Mojo during 2013 and 2014.
In July 2008, Screen International named Morgan as a "Star of Tomorrow". For his performance in Merlin, Morgan was nominated for Outstanding Actor (Drama) in the Monte Carlo TV Festival Awards in 2009, 2010, and 2011, and Best Actor in Drama Performance: Male in the National Television Awards in 2013.