 No Pets (Jason Clarke)
Jason Clarke does not have any reported pets.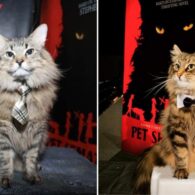 Church the Cat from 'Pet Sematary' remake (2019) (Cat)
In the 2019 remake of Stephen King's Pet Sematary, Church the Cat (full name Winston Churchill) is played by four Maine Coon cats named Tonic, Leo, Jager, and JD. The main cat actors were Tonic and Leo, with Jager and JD as stand-ins. There were originally five kitties cast, but one dropped out due to being a scaredy cat. All five were rescues and were adopted afterward. In the photo shown here from the Pet Sematary premiere, Tonic is on left, and Leo is on the right. Tonic also plays Dewey in Eli Roth's 2023 horror film Thanksgiving.
Related: Meet Tonic, the rescue cat turned horror actor from Pet Sematary and Thanksgiving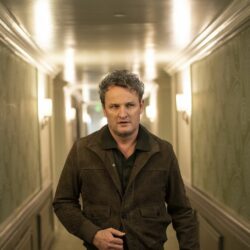 Birthday
July 17, 1969 (54)
Jason Clarke is an Australian actor known for his dynamic and powerful performances in film and television. Clarke's breakout role came in the acclaimed television series "Brotherhood," where he played the complex character of Tommy Caffee. The show ran for three seasons and earned Clarke critical acclaim for his portrayal of a man torn between his loyalty to his family and his ambitions in politics.
Clarke's film career took off with his performance in Kathryn Bigelow's "Zero Dark Thirty," in which he played CIA agent Dan. He also starred in the critically acclaimed films "Lawless," "The Great Gatsby," and "Mudbound," among others. In 2019, Clarke starred as Louis Creed in the Stephen King adaptation "Pet Sematary."
In addition to his film and television work, Clarke has worked with many notable actors and directors throughout his career. He starred alongside Leonardo DiCaprio in "The Great Gatsby" and Tom Hardy in "Lawless." He has also worked with directors such as Ridley Scott, Terrence Malick, and Denis Villeneuve.