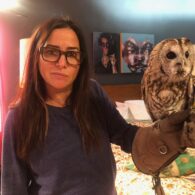 PETA Callout
In a 202 PETA video, the group criticizes the use of real animals in Pamela Adlon's FX on Hulu series, "Better Things." The video claims that a variety of animals, including a bear, capuchin monkey, snake, owl, and chinchilla, are used, despite warnings from PETA about the suffering these animals endure when confined and trained for television.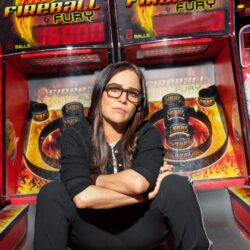 Birthday
July 9, 1966 (57)
Pamela Adlon is an American actress, voice actress, and producer, most famously recognized for her role as Sam Fox in the FX television series "Better Things."
Adlon's work in the entertainment industry spans a diverse range of films and television series. She gained prominence with her role as Bobby Hill in the animated television series "King of the Hill," a portrayal that earned her an Emmy. Her work is not just confined to voice acting; she has appeared in live-action roles in shows like "Louie" and "Californication." Besides acting, she has also lent her talents to the realm of producing and directing, particularly with the show "Better Things," which she co-created.
Throughout her career, Adlon has collaborated with a variety of talented individuals. This includes actors like Louis C.K., who co-created "Better Things," and David Duchovny in "Californication." In the realm of voice acting, she has worked with Mike Judge in "King of the Hill" and Matt Groening in "Futurama." Furthermore, her collaborations extend to industry figures like writer Diablo Cody, producer Shana Goldberg-Meehan, and directors Nicole Holofcener and Nisha Ganatra. Other notable names she's worked alongside are Constance Zimmer, Olivia Edward, Mikey Madison, Hannah Alligood, and Celia Imrie, among others.
Adlon's contributions to the world of entertainment have not gone unnoticed. She has received an Emmy Award for her voice-over performance in "King of the Hill." She has also been nominated for several Primetime Emmy Awards for "Better Things," both for acting and as an executive producer. Her work in "Louie" earned her a Critics' Choice Television Award nomination.