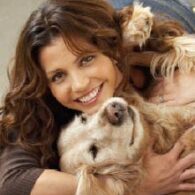 Dogs
Charisma Carpenter has always had dogs around the house. In a 2006 interview with K9magazine.com, she mentioned she had 4 dogs at the time: two Golden Retrievers, Sydney and Hurley, and two rescues. Charisma has always been an advocate for pet adoption, and often ended up with the pets that she was fostering or working to get adopted.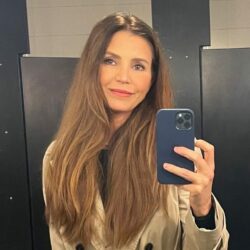 Birthday
July 23, 1970 (52)
Charisma Carpenter is an American actress best known for her role as Cordelia Chase on the hit television shows "Buffy the Vampire Slayer" and "Angel." Born in Las Vegas, Nevada, Carpenter began her career in the entertainment industry as a cheerleader for the San Diego Chargers, before transitioning to acting.
During her time on Joss Whedon's "Buffy the Vampire Slayer," Carpenter's character Cordelia became a fan favorite and she was later cast as a series regular on both the series and the spin-off show "Angel," which aired from 1999 to 2004. The show launched the careers for a number of notable celebrities including Sarah Michelle Gellar, Alyson Hannigan, David Boreanaz, Nicholas Brendon, James Marsters, Michelle Trachtenberg, and the already well-known Seth Green.
Beyond her work on the "Buffyverse," Carpenter has also made notable appearances in a variety of other popular television shows, including "Veronica Mars," "Charmed," and "The Lying Game." She has also acted in a number of films, including "The Expendables," "What Boys Like," and "The Griddle House."
Carpenter's has worked alongside prominent actors such as Sylvester Stallone, Jason Statham, and Bruce Willis in the "Expendables" franchise.