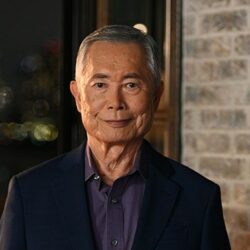 Birthday
April 20, 1937 (86)
George Takei is an American actor, author, and activist who has left a significant mark on popular culture and social justice. He is best known for his iconic role as Mr. Sulu on the original "Star Trek" series.
Takei has appeared in numerous films, television shows, and stage productions beyond the Star Trek universe. While his most notable role is Hikaru Sulu in the "Star Trek" film franchise, he was also the voice of First Ancestor in Disney's "Mulan," and Kaito Nakamura in the television series "Heroes." He has also performed on Broadway, most notably in the musical "Allegiance," which he co-wrote and starred in.
One of the milestones in Takei's career was his public advocacy for LGBTQ+ rights, particularly his vocal support for marriage equality. He has also been a staunch advocate for social justice and civil rights, drawing from his personal experiences as a Japanese American who was interned in a concentration camp during World War II. Takei's activism has earned him numerous awards and honors, including the ACLU's LGBT Rights Project Award and the GLAAD Vanguard Award.
Throughout his career, Takei has collaborated with many influential figures in entertainment and beyond. He has worked with director Steven Spielberg on the film "1941," and with writer/director Quentin Tarantino on "The Hateful Eight." Takei has also made appearances on popular television shows such as "The Big Bang Theory" and "Fresh Off the Boat." He has been a frequent guest on talk shows such as "The Late Show with Stephen Colbert" and "Real Time with Bill Maher."