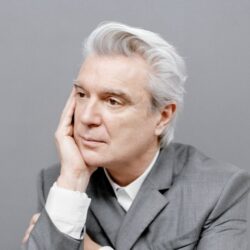 Birthday
May 14, 1952 (70)
David Byrne is a Scottish-American musician, songwriter, and artist, best known as the lead singer and founding member of the Talking Heads. Born in Scotland, Byrne moved to the United States in the early 1970s and formed the Talking Heads in New York City in 1975.
The Talking Heads quickly gained popularity for their unique blend of rock, funk, and world music influences. Byrne's distinct vocals and innovative songwriting were a key part of the band's success, which included hits such as "Psycho Killer," "Burning Down the House," and "Once in a Lifetime."
After the Talking Heads disbanded in 1991, Byrne continued to pursue a successful solo career. He has released several albums, including "Uh-Oh" in 1992, "Grown Backwards" in 2004, and "American Utopia" in 2018. He has also collaborated with a variety of artists, including Brian Eno, St. Vincent, and Arcade Fire.
In addition to his music career, Byrne is also an accomplished artist and filmmaker. He has had his artwork exhibited in galleries and museums around the world and has directed several films, including "True Stories" and "Contemporary Color."
Byrne's work has earned him critical acclaim and numerous awards, including a Grammy Award for Best Video Album for "Stop Making Sense," a concert film of the Talking Heads' 1983 tour. He has also been inducted into the Rock and Roll Hall of Fame as a member of the Talking Heads.