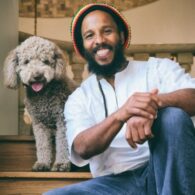 Romeo
Ziggy Marley has one beloved dog named Romeo. Romeo is a Lagotto Romagnolo, which is a breed known for its thick, curly hair. Marley got Romeo just before the COVID pandemic started in 2020. Romeo's curly locks inspired Marley to collaborate with a dog grooming brand to create the HAPPYBOND x Ziggy Marley Grooming Collection. He also created a dog superfood brand called Ziggy Marley Apawthecary. He wrote a song dedicated to his fur kid, "My Dog Romeo" (see below), with Marley going on to write a children's book, also titled My Dog Romeo.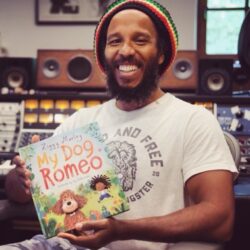 Birthday
October 17, 1968 (54)
Ziggy Marley is a Jamaican musician, singer, and songwriter, who is known for his work as the lead vocalist of the reggae band Ziggy Marley and the Melody Makers. Born in Kingston, Jamaica, Ziggy Marley is the son of legendary musician Bob Marley and has continued his father's legacy in the music industry. His brothers Damian and Stephen Marley are also acclaimed reggae artists.
Ziggy Marley began his music career as a child, performing with his siblings in his father's band, The Wailers. In 1984, he formed Ziggy Marley and the Melody Makers with his siblings, Sharon, Cedella, and Stephen. The band released their first album, "Play the Game Right," in 1985, which featured the hit song "Tomorrow People."
Over the years, Ziggy Marley and the Melody Makers released several successful albums, including "Conscious Party" (1988), which won a Grammy Award for Best Reggae Album, and "One Bright Day" (1989), which featured the hit song "Look Who's Dancing."
In addition to his music career, Ziggy Marley is also an actor, author, and philanthropist. He has worked with a wide range of artists, including Paul Simon, Eric Clapton, and Stevie Wonder. He has also collaborated with a number of popular musicians, such as Lauryn Hill and Sean Paul.