 No Pets (Stevie Wonder)
Stevie Wonder does not have any reported pets.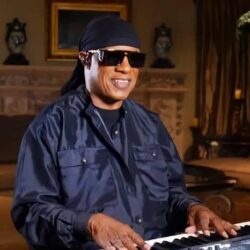 Birthday
May 13, 1950 (73)
Stevie Wonder (Stevland Hardaway Morris) is an American musician, singer, songwriter, and producer. He's one of the best-selling artists of all time with over 100 million records sold worldwide. He's won countless awards, including 25 Grammy Awards, one Academy Award, and the Presidential Medal of Freedom. While blind since birth, Stevie Wonder was considered a child prodigy and has been performing as a professional musician since being signed to Motown Records at the age of 11. In 1963 when he was 13 years old, he made history by becoming the youngest artist to reach #1 on the Billboard Hot 100 with his single "Fingertips". With a musical history stretching over 60 years and 23 albums, he's worked with iconic musicians and artists such as Quincy Jones, Michael Jackson, Paul McCartney, Spike Lee, and many more.