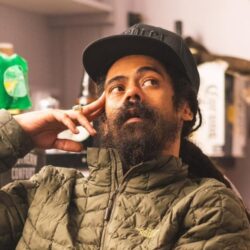 Birthday
July 21, 1978 (44)
Damian Marley, also known as Junior Gong, is a Jamaican reggae artist, singer, and producer. He was born in Kingston, Jamaica, and is the youngest son of reggae legend Bob Marley. He is brothers with Stephen and Ziggy Marley.
Damian Marley began his music career in the late 1990s and released his debut album, "Mr. Marley," in 1996. He gained international recognition with his 2005 album "Welcome to Jamrock," which won a Grammy Award for Best Reggae Album. The album featured the hit title track, which became a cultural phenomenon and was widely acclaimed for its commentary on social and political issues.
Throughout his career, Damian Marley has collaborated with a wide range of artists, including Nas, Bruno Mars, Skrillex, and Mick Jagger. He has also produced music for several popular musicians, such as Stephen Marley and Capleton.
In addition to his music career, Damian Marley is an advocate for social justice and environmental issues. He has been involved in several philanthropic endeavors, including the construction of a school in Ghana and the support of various charitable organizations.
In recent years, Damian Marley has continued to release music and has received critical acclaim for his work. He won his fourth Grammy Award in 2018 for his album "Stony Hill," which featured a mix of reggae and hip-hop influences.