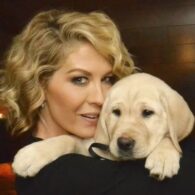 Guf
The team behind NBC's comedy show "Growing Up Fisher" recently adopted an 8-week-old Labrador retriever named Guf, destined to become a guide dog for the visually impaired. The adoption has a personal connection to the show, which revolves around a family with a blind father. The series itself was inspired by the life of its executive producer, DJ Nash, whose father is also visually impaired. The dog will be cared for by a "puppy raiser" until it is 18 months old, after which it will receive specialized training to assist those with visual impairments. Nash emphasized the life-changing impact of guide dogs, not just for the visually impaired individual but for their entire family. The adoption was seen as a fitting tribute to Nash and his family, capturing the essence of the show's inspiration.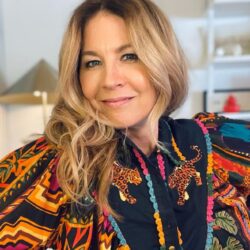 Birthday
September 30, 1971 (52)
Jenna Elfman is an American actress, most notably recognized for her leading role as Dharma in the hit TV sitcom "Dharma & Greg."
Elfman's journey in the world of entertainment has been marked by a variety of projects across film and television. She made her debut in a 1992 episode of the series "Life Goes On." However, it was "Dharma & Greg," running from 1997 to 2002, that catapulted her to widespread fame. Aside from her television breakthrough, she has also appeared in movies like "Edtv" and "Keeping the Faith," where she co-starred with Matthew McConaughey and Ben Stiller.
Throughout her career, Jenna Elfman has had the opportunity to collaborate with a plethora of industry talent. She shared the screen with Thomas Gibson in "Dharma & Greg," a partnership that many fans loved. In the film "Friends with Benefits," she acted alongside Justin Timberlake and Mila Kunis. She also collaborated with Jennifer Aniston and Mark Wahlberg in the movie "Rock Star." Elfman's guest appearances on shows like "Two and a Half Men" had her working with Charlie Sheen and Jon Cryer. On "Fear the Walking Dead," she worked closely with Alycia Debnam-Carey and Colman Domingo. Additional collaborations include her roles in "1600 Penn" with Bill Pullman and "Accidentally on Purpose" with Jon Foster.
When it comes to recognition, Elfman has not gone unnoticed. She won a Golden Globe Award for Best Actress in a Comedy Series for her role in "Dharma & Greg." Additionally, she has been nominated for three Primetime Emmy Awards for her performances in both "Dharma & Greg" and as a guest star in "Two and a Half Men."