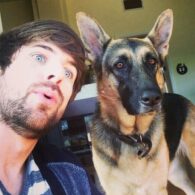 Daisy (Dog)
Daisy served as Ian Hecox's canine companion and was of the German Shepherd breed. She became a part of the Hecox household in late October 2013. Unfortunately, Daisy was euthanized in the early days of December 2022. Ian Hecox publicly shared the sad news about Daisy's passing on Twitter two weeks later, around December 19. Sparky (Dog)
In the initial stages of Smosh, Ian Hecox's pet dog Sparky made several cameo appearances in videos. His debut was in the video titled "Transformers Theme."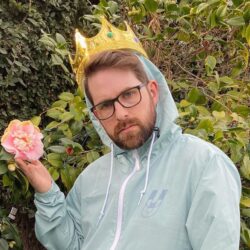 Birthday
https://www.instagram.com/ianhecox/ (53)
Ian Hecox is an American comedian and actor, best known for his work on the YouTube channel Smosh, which he co-founded with Anthony Padilla. Since the early days of YouTube, Smosh has been a cornerstone of internet comedy, featuring sketches, parodies, and comedic gaming content that has garnered billions of views. Following the departure of his original partner Anthony Padilla in 2017, Hecox has continued to steer Smosh toward evolving forms of digital entertainment.
The Smosh YouTube channel itself has become an empire, encompassing multiple sub-channels like Smosh Games and Smosh Pit, all under the umbrella of Smosh. Apart from YouTube, the team has ventured into traditional media with the feature-length films "Smosh: The Movie" (2015) and "Ghostmates" (2016). The brand even extended its reach to the gaming community through the Smosh mobile app, "Food Battle: The Game."
Collaborations have played a vital role in Ian Hecox's career. He has worked with many talented individuals including Markiplier (Mark Fischbach), Grace Helbig, Lilly Singh, Shane Dawson, Rosanna Pansino, Rhett and Link (Rhett McLaughlin and Charles Lincoln Neal), PewDiePie (Felix Kjellberg), Dan and Phil (Daniel Howell and Phil Lester), Jenna Marbles (Jenna Mourey), and Tyler Oakley.
Ian Hecox and the Smosh team have won several YouTube Creator Awards, including Diamond Play Buttons for surpassing 10 million subscribers on multiple channels. The team was also nominated for several Streamy Awards, including "Best Gaming Creator" and "Audience Choice: Show of the Year."