 Cat (Cat)
In 1997, Larisa Oleynik participated in a photoshoot featuring her feline companion. While these charming snapshots are hosted on Getty Images, we don't have the authorization to display them here. Feel free to check them out on Getty's platform.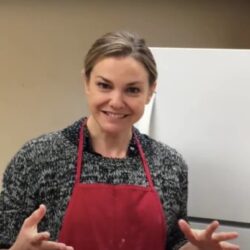 Birthday
June 7, 1981 (42)
Larisa Oleynik is an American actress prominently known for her breakthrough role in the Nickelodeon series "The Secret World of Alex Mack."
Oleynik has an expansive portfolio that spans across film and television, her performances leaving an indelible impression on audiences of all ages. After captivating viewers as Alex Mack, a young girl with superpowers, Oleynik expanded her horizon by starring in films such as "10 Things I Hate About You," where she played Bianca, and "The Baby-Sitters Club," taking on the role of Dawn Schafer. Her venture into television continued with guest roles on popular shows like "3rd Rock from the Sun," "Mad Men," and "Hawaii Five-0."
Oleynik has shared the screen with a wide array of fellow celebrities. In "10 Things I Hate About You," she worked alongside Heath Ledger and Julia Stiles. On "The Secret World of Alex Mack," she collaborated with Darris Love and Meredith Bishop. She appeared on "3rd Rock from the Sun" with John Lithgow and Kristen Johnston, and took part in "Mad Men," sharing scenes with Jon Hamm and Elisabeth Moss. Oleynik also guest-starred on "Hawaii Five-0," featuring Alex O'Loughlin and Scott Caan, and she's had recurring roles on "Pretty Little Liars" with Lucy Hale and Ashley Benson. Her appearance on "Law & Order: Special Victims Unit" saw her acting alongside Mariska Hargitay and Ice-T.
Oleynik received a Young Artist Award for Best Performance by a Young Actress in a Saturday Morning TV Program for her work on "The Secret World of Alex Mack." She was also nominated for the YoungStar Award for Best Performance by a Young Actress in a Comedy Film for her role in "10 Things I Hate About You."