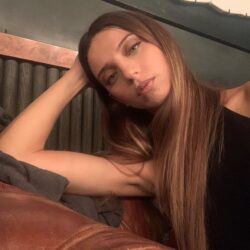 Birthday
June 30, 1983 (40)
Angela Sarafyan is an Armenian-American actress. She has appeared as a guest star in several television series and has acted in the feature films: Kabluey (2007), On the Doll (2007), A Beautiful Life (2008), The Informers (2008), A Good Old Fashioned Orgy (2011), Lost & Found in Armenia (2012), and Reminiscence (2021). Sarafyan earned supporting roles in blockbuster films such as The Twilight Saga: Breaking Dawn – Part 2 (2012). In 2016, she has portrayed Clementine Pennyfeather on the HBO series Westworld to the end of the series.
Working alongside big names like James Marsden, Thandie Newton, and Evan Rachel Wood in "Westworld," she immersed herself in the challenging realm of science fiction. Additionally, she shared the screen with Oscar Isaac and Christian Bale in "The Promise." Her collaborations extend beyond actors: directors like D.J. Caruso, in "I Am Victor," and Terry George, in "The Promise," are just a few of the influential figures who have recognized her undeniable talent. Furthermore, she's shared cinematic moments with Luke Hemsworth, Jeffrey Wright, Jimmi Simpson, and Tessa Thompson.
Sarafyan's work has not gone unnoticed. For instance, her role in "Westworld" earned her a Screen Actors Guild Award nomination for Outstanding Performance by an Ensemble in a Drama Series.