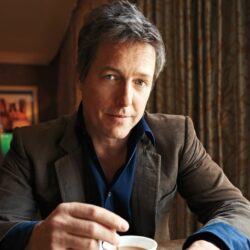 Birthday
September 9, 1960 (63)
Hugh Grant is an English actor with a career spanning over three decades, he has established himself as one of the most iconic actors of his generation. Hugh is renowned for his ability to bring humor and humanity to every character he portrays, and his natural charisma has won over audiences worldwide.
Hugh Grant's breakout role was in the 1994 film, "Four Weddings and a Funeral," in which he played the character of Charles. His performance earned him critical acclaim and opened the door to many more opportunities in Hollywood. He continued to impress audiences with his work in films such as "Notting Hill," "Bridget Jones's Diary," and "Love Actually," which have become iconic romantic comedies of the modern era.
One of the milestones in Hugh's career is his performance in the 2002 film, "About a Boy," in which he played the lead role of Will Freeman. The film received critical acclaim, and Hugh's performance was praised for its humor and depth. He also received a Golden Globe nomination for Best Actor in a Comedy or Musical for his role in the film.
Hugh Grant has collaborated with many famous celebrities throughout his career, including Julia Roberts, Emma Thompson, Colin Firth, Sandra Bullock, Meryl Streep, and Nicole Kidman. He has also worked with several acclaimed directors, including Richard Curtis, Tom Hooper, and Guy Ritchie.