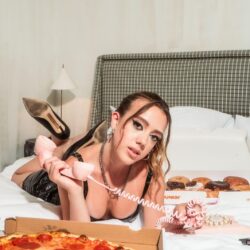 Birthday
June 19, 2006 (17)
Symonne Harrison is an American actress, dancer, model, and inventor, first stepping into the spotlight through dance performances at the age of three. With a background that spans from national dance competitions to performing at Walt Disney World and for the Cleveland Cavaliers.
Her acting career began when she was just 7 years old, represented by an Ohio-based agent. By the time she turned 11, Symonne's talent caught eyes in Los Angeles, leading her family to relocate to California so she could focus on acting.
Beyond the realm of traditional arts, Symonne has also made a significant mark as an inventor and social advocate. She holds a design patent for a product known as "Bear On The Chair," aimed at aiding children with Autism. This inventive side of her even got a nod on a Christmas episode of the popular television show "Black-ish." She also serves as the Child Ambassador for the National Invention League.