 No Pets (Frank Cottrell-Boyce)
Frank Cottrell-Boyce once mentioned he has never had a dog or pet of any kind.
"You should know I have no experience of dogs… I've never had a pet of any description. The only relationship I've had with a dog was in my late teens when I was a Punch an Judy man. The puppets and booth were made by my hero English teacher Mr Biggs. We had a "Toby Dog" – a dog in a ruff that took a hat round to collect the money. He used to sit up and beg in a very endearing manner. Until someone mugged him in George over Sands. The dog had a nervous breakdown and would beg no more…"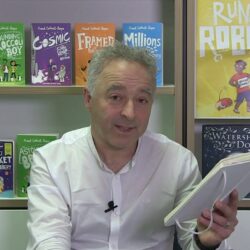 Birthday
September 23, 1959 (63)
Frank Cottrell-Boyce is a British screenwriter, author, and children's television writer who has been involved in a plethora of critically acclaimed projects. Over the years, he has worked with some of the most celebrated artists and celebrities in the entertainment industry, earning him a reputation as one of the most respected figures in British entertainment.
Cottrell-Boyce's writing career started in the early 1990s when he wrote several episodes of the British soap opera "Brookside". However, it was his work on the 2012 London Olympics Opening Ceremony that truly put him on the map. He worked alongside director Danny Boyle to create a spectacular celebration of British history and culture that was viewed by millions around the world. The ceremony was widely praised for its creative use of music, storytelling, and stunning visuals, and helped to establish Cottrell-Boyce as a major force in the entertainment industry.
Cottrell-Boyce has also made significant contributions to children's entertainment over the years, writing several popular children's books and screenplays. One of his most notable works is the screenplay for the 2015 family film "Paddington", which was based on the beloved children's book character. The film was a critical and commercial success, earning over $280 million worldwide and receiving widespread praise for its heartwarming story and stunning visual effects. Cottrell-Boyce also wrote the screenplay for the sequel, "Paddington 2", which was released in 2017 and received even greater critical acclaim than its predecessor.
Cottrell-Boyce has collaborated with several influential artists and celebrities over the course of his career. One of his most notable collaborators is director Danny Boyle, with whom he worked on the London Olympics Opening Ceremony. He has also worked with esteemed director Michael Winterbottom on several films, including "Welcome to Sarajevo" and "The Claim". Other notable collaborators include director Kevin Macdonald, composer Michael Nyman, and actors Hugh Grant, Benedict Cumberbatch, and Daniel Radcliffe.
In addition to his work in entertainment, Cottrell-Boyce is also an avid animal lover and has been a vocal advocate for animal welfare issues for many years. He has worked closely with several animal non-profit organizations, including Compassion in World Farming, and has used his platform to raise awareness about issues such as factory farming and animal testing.