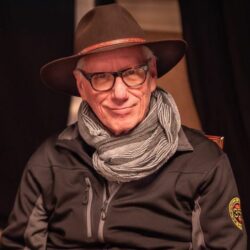 Birthday
April 18, 1947 (76)
James Woods is an American actor known for his versatility, intensity, and range, which have led him to play an array of roles in film, television, and theater. His breakout roles in "Salvador," "Videodrome," and "Once Upon a Time in America" showcased his dramatic abilities, and he has since become one of the most recognizable faces in Hollywood.
Woods' career is marked by a series of notable accomplishments, awards, and collaborations with other artists, celebrities, and influential people. He has received two Academy Award nominations for his supporting roles in "Salvador" and "Ghosts of Mississippi" and won three Emmy Awards for his performances in the television movies "Promise," "My Name Is Bill W.," and the series "Ray Donovan."
One of the milestones in Woods' career was his portrayal of Roy Cohn in the HBO movie "Citizen Cohn," which earned him critical acclaim and demonstrated his ability to bring complex and challenging characters to life. He has also lent his voice to numerous animated projects, including "Hercules," "Stuart Little 2," and "Family Guy," where he provided the voice for the character of James Woods.
Woods has collaborated with some of the biggest names in Hollywood, including Martin Scorsese, Oliver Stone, Quentin Tarantino, and Clint Eastwood. He starred in Scorsese's "Casino," Stone's "Nixon" and "Any Given Sunday," Tarantino's "Once Upon a Time in Hollywood," and Eastwood's "White Hunter, Black Heart" and "True Crime."