 No Pets (Alia Shawkat)
Alia Shawkat has no reported pets.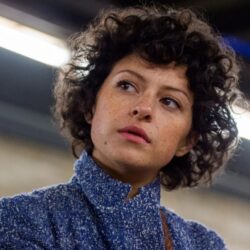 Birthday
April 18, 1989 (34)
Alia Shawkat is an American actress best known for her portrayal of Maeby Fünke in the critically acclaimed television series "Arrested Development," which aired from 2003 to 2019. "Arrested Development" also starred Jason Bateman, Portia de Rossi, Will Arnett, Michael Cera, Tony Hale, David Cross, Jeffrey Tambor, Jessica Walter, and Ron Howard.
Shawkat has worked with many notable artists, actors, and creators throughout her career. She starred alongside Elliot Page and Sean William Scott in the indie comedy-drama "Whip It" in 2009, which was directed by Drew Barrymore. In 2013, she starred in the romantic comedy-drama "The To Do List" alongside Aubrey Plaza and Rachel Bilson. She also starred in the indie film "Green Room" in 2015, playing the character Sam. Additionally, Shawkat appeared in the music video for the song "Love" by Lana Del Rey in 2017, demonstrating her diverse range of talents.
Shawkat's career has been marked by numerous accomplishments. She has received critical acclaim for her roles in films such as "The Oranges" and "Night Moves." She was also awarded the Jury Award for Best Actress at the SXSW Film Festival in 2017 for her role in the indie comedy-drama "Duck Butter." Shawkat has also made a name for herself as a producer, working on the television series "Search Party," which premiered in 2016 and has been praised for its darkly comedic and satirical take on modern society.