 No Pets (Noomi Rapace)
Noomi Rapace does not have any reported pets.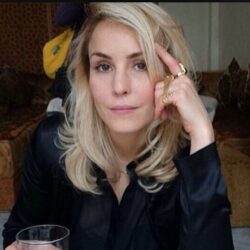 Birthday
December 28, 1979 (43)
Noomi Rapace is a Swedish actress. She achieved international fame with her portrayal of Lisbeth Salander in the Swedish film adaptations of the Millennium series: The Girl with the Dragon Tattoo, The Girl Who Played with Fire, and The Girl Who Kicked the Hornets' Nest. In 2010, she was nominated for a BAFTA Award for Best Actress for her performance in The Girl with the Dragon Tattoo, and for an International Emmy Award for Best Actress for the miniseries version of the trilogy. She has also starred as Anna in Daisy Diamond (2007), Leena in Beyond (2010), Anna in The Monitor (2011), Madame Simza Heron in Sherlock Holmes: A Game of Shadows (2011), Elizabeth Shaw in Prometheus (2012), Beatrice in Dead Man Down (2013), Nadia in The Drop (2014), Raisa Demidova in Child 44 (2015), and the seven lead roles in What Happened to Monday (2017).