 No Pets (Lars Ulrich)
Lars Ulrich does not have any reported pets.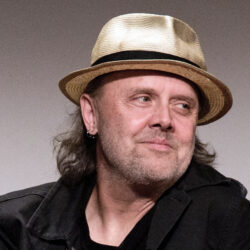 Birthday
December 26, 1963 (59)
Lars Ulrich is a Danish musician best known as the drummer and co-founder of American heavy metal band Metallica. The son and grandson respectively of tennis players Torben and Einer Ulrich, he played tennis in his youth and moved to Los Angeles at age 16 to train professionally. However, rather than playing tennis, Ulrich began playing drums. After publishing an advertisement in The Recycler, Ulrich met James Hetfield and formed Metallica.
Along with Hetfield, Ulrich has songwriting credits on almost all of the band's songs. He was the face of the band during the Napster controversy which eventually led to his downfall in fame. His opposition to streaming and digital sharing platforms created a negative sentiment to Lars himself and ultimately Metallica as a band.