 Britney's Dog Controversy
Jamie Spears does not have any pets of his own. He was caught in controversy around Britney's dogs when they were taken away by Jodi Montgomery, the caretaker for Spears' home in August 2021.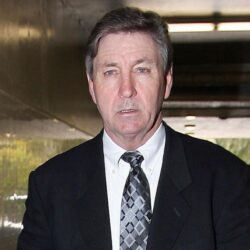 James Parnell Spears is also known as Jamie Spears. He is the father of American singer Britney Spears and American actress and singer Jamie Lynn Spears and was at the helm of Britney's controversial conservatorship from 2008 – 2021.
Jamie Spears' Pets
Spears is not known to have or care about pets; a trait that warrants an eyebrow raise. In fact, when Britney's dogs went missing in August 2021 a separate insider mentioned they suspected someone from the conservatorship was behind the incident (cough cough, Jamie Spears?). Perhaps Jamie and Donald Trump would find friendship through their apparent indifference of animals.
In 2019, Spears came to prominence as a public figure with the rise of a movement to terminate his daughter's conservatorship. Dubbed #FreeBritney, this movement has garnered support from a number of celebrities, including Cher, Paris Hilton, and Miley Cyrus, as well as the nonprofit organization American Civil Liberties Union. On April 22, 2019, fans protested outside the West Hollywood City Hall. They demanded Britney's release from the psychiatric facility where she had been staying since Spears's illness in January.
On September 7, 2021, Spears filed a petition to end the conservatorship over his daughter. Judge Brenda Penny suspended Spears as conservator on September 29, 2021.