Marnie the Shih Tzu went from rags to riches after Shirley Braha adopted the senior from a shelter. Originally a Connecticut street dog, Marnie was in pretty rough shape. She had decaying teeth, an odor that would put New York alleyways to shame and was deaf and blind. Braha said her funk was so bad that the shelter folks nicknamed her 'Stinky', and she stunk up the whole train getting home.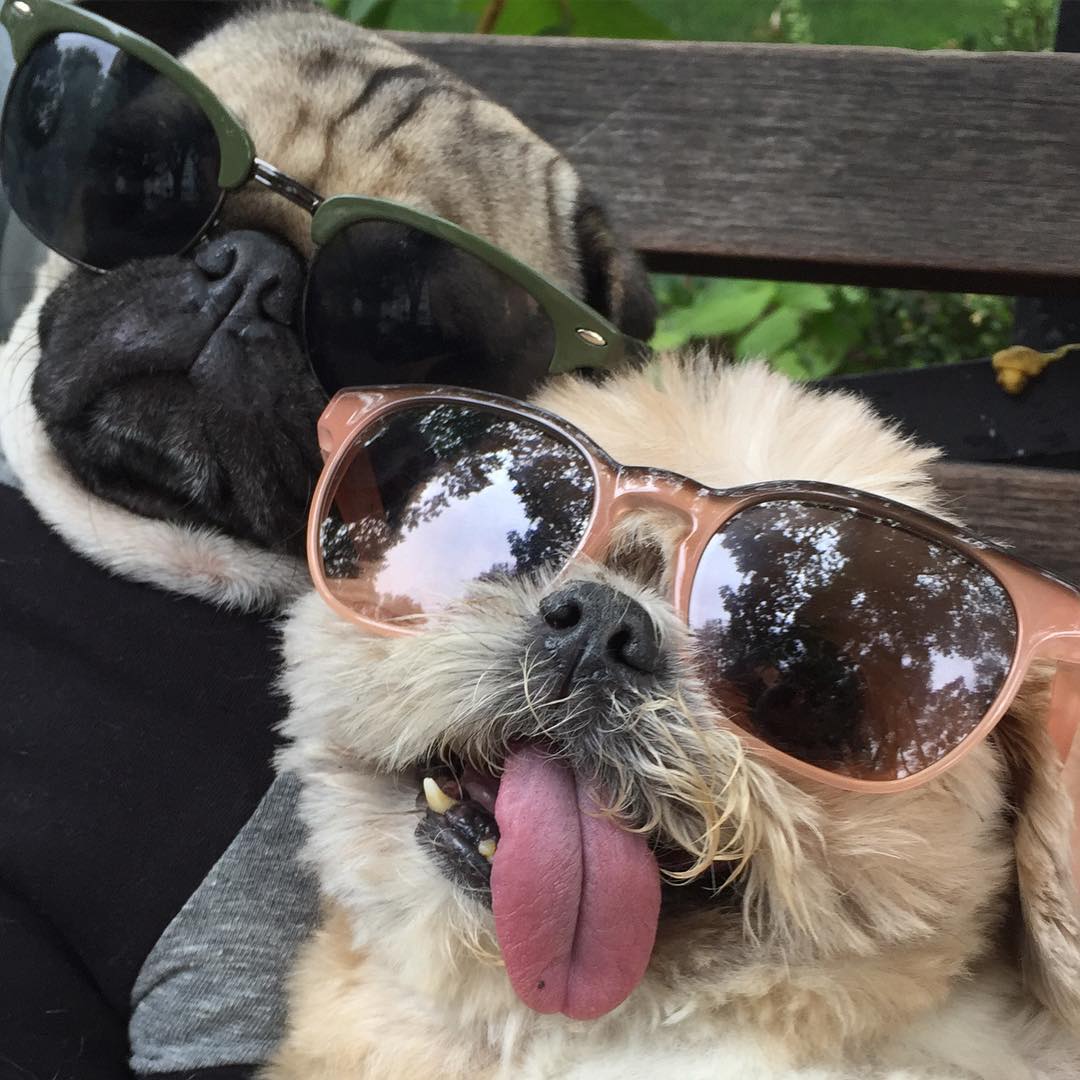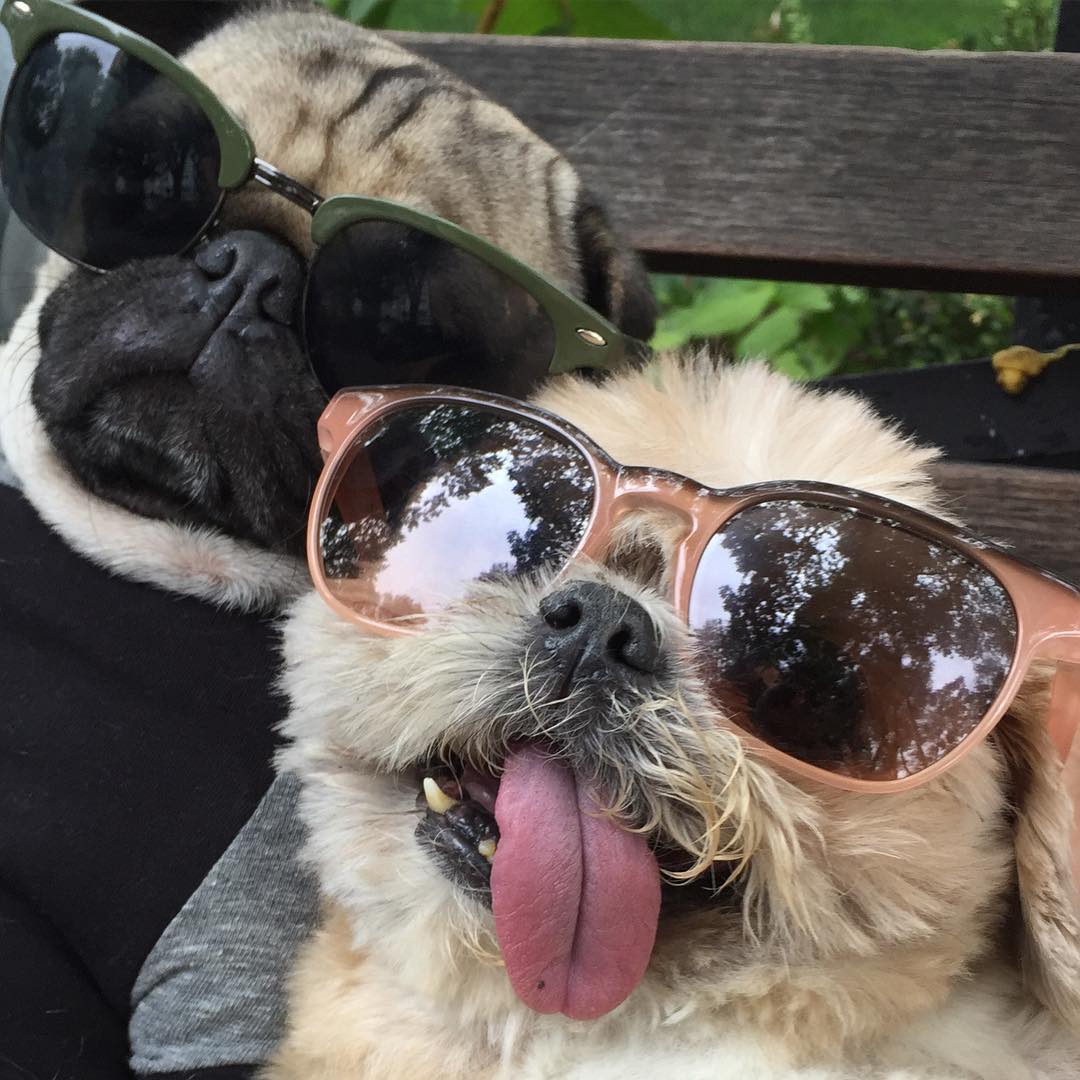 Little did Shirley know that Marnie would go on to become one of the Internet's most famous dogs (over 2.1 million Instagram followers), and make more than a few A-lister celebrity friends. She's wagged tongues with the likes of Betty White, Seth Rogen, Demi Lovato, Jonah Hill, Selena Gomez, and Justin Bieber (to name a few). She's even had a gourmet meal prepared specially for her by celebrity chef Jean-Georges, and although it wasn't served off the floor, her preferred eating habit, Marnie says it was excellent.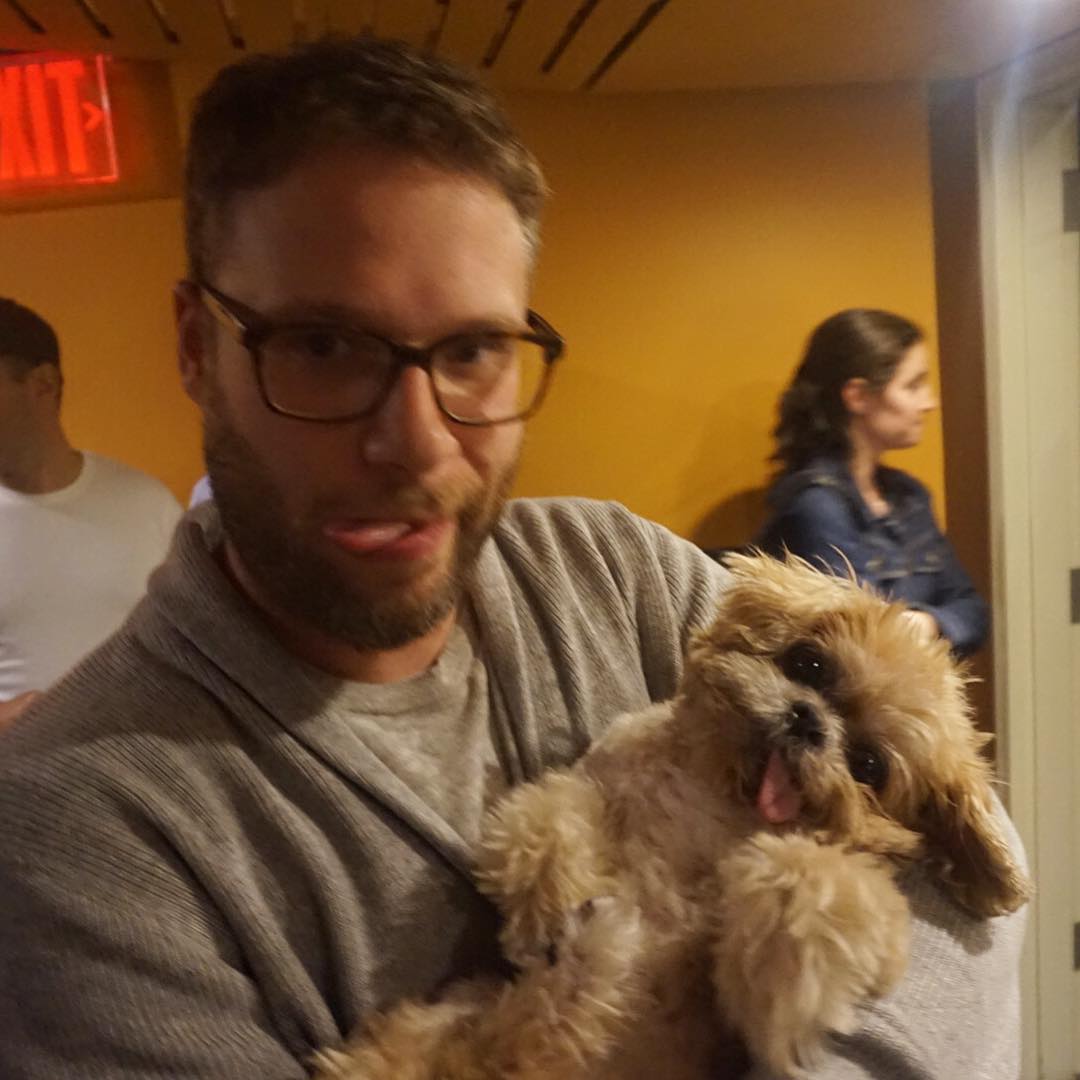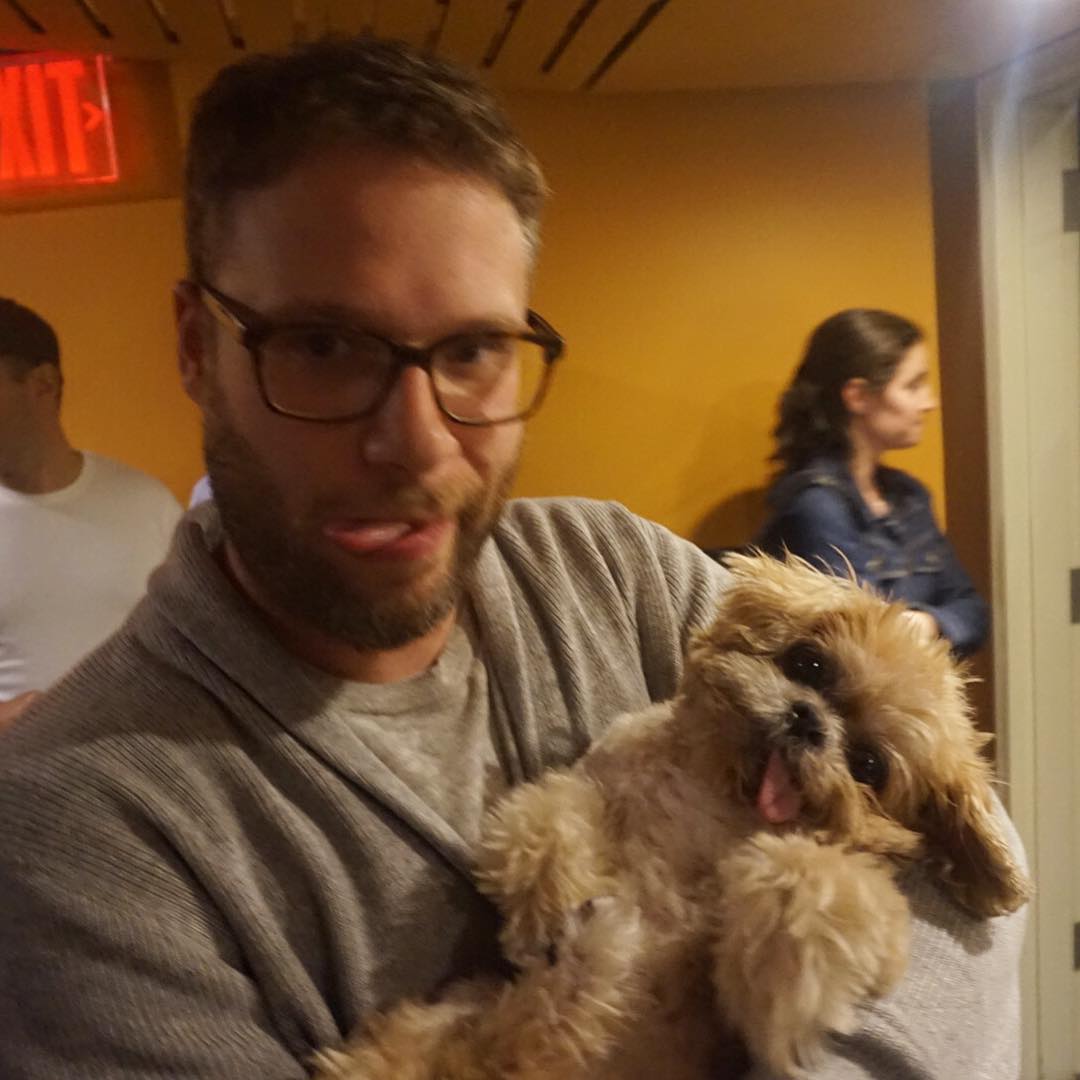 Once Marnie was home from the Connecticut shelter and had some much anticipated dental work, she was lookin' fresh to death and began amassing online followers. Her iconic extra long tongue and permanent head tilt have given her a notoriety for cutest dog on the net. The skyrocketing online fame couldn't have come at a better time for Braha, who had lost her television production job. She was able to market Marnie's fame into a lucrative career for herself and use it to do some good in the world by advocating for elderly dog adoption.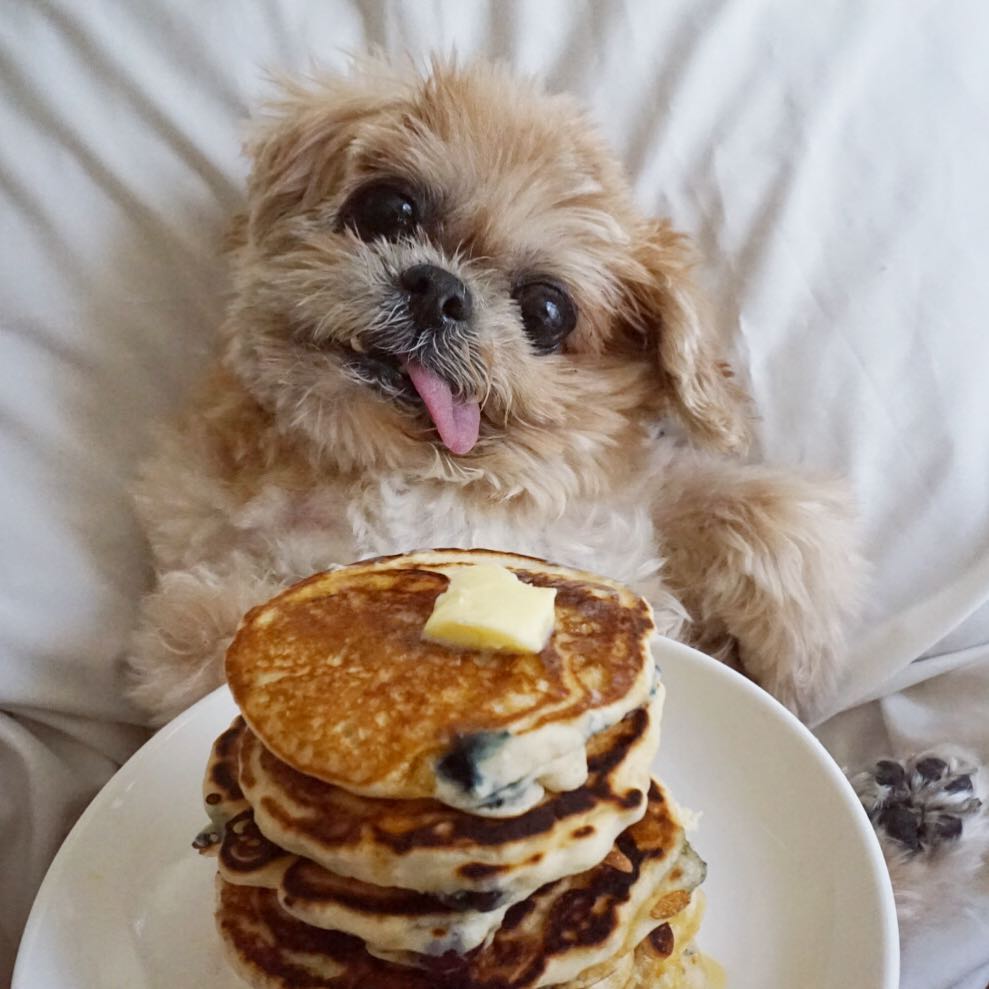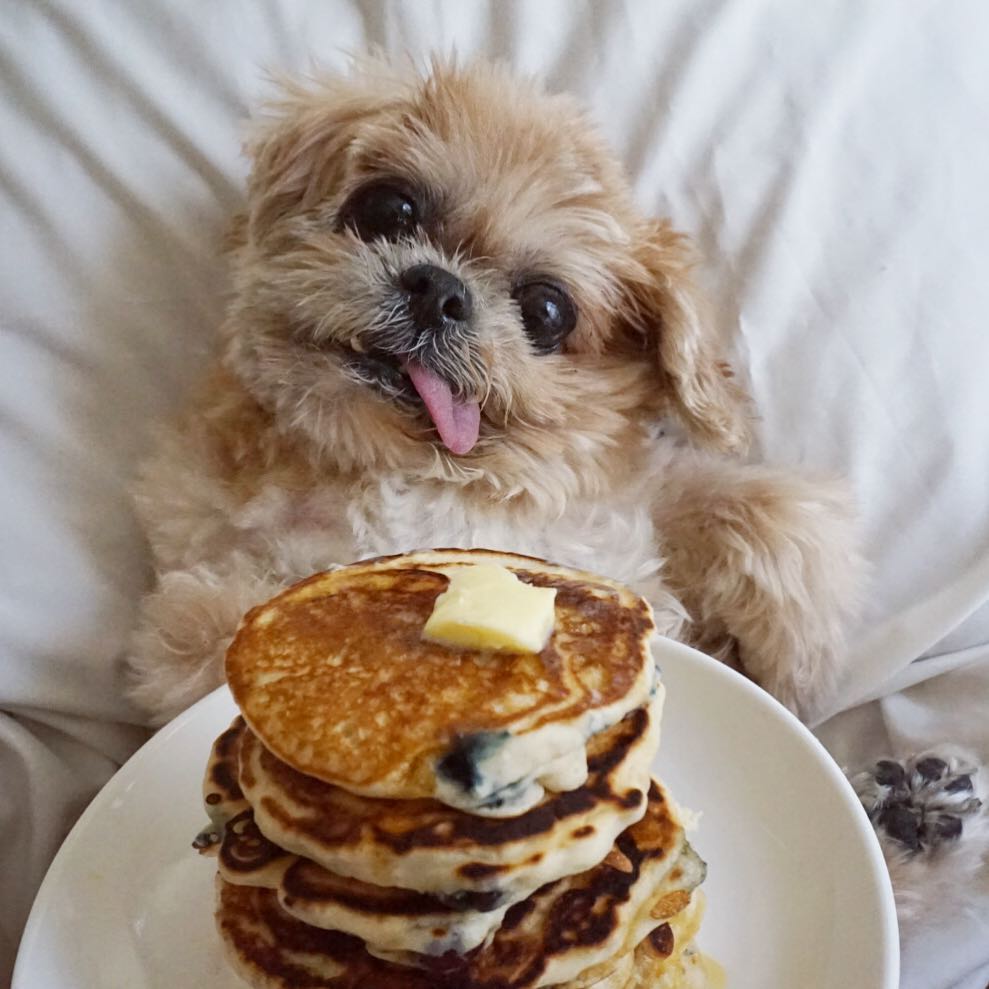 Marnie was adopted at 11 years old, and uses her current celebrity status to bring awareness to the joy of senior dog adoption. Braha states "older dogs from shelters are so grateful when they get rescued. They love you like crazy for it."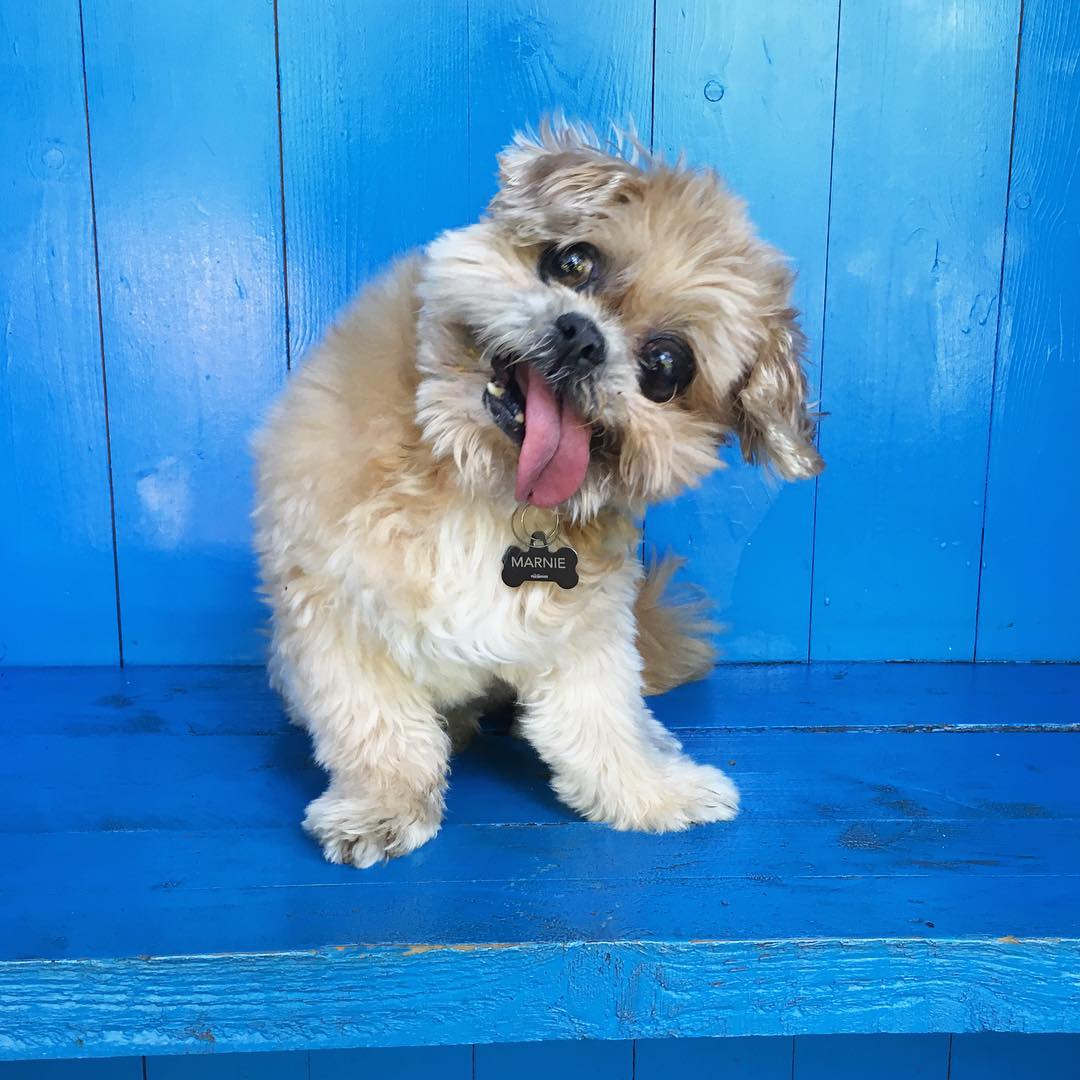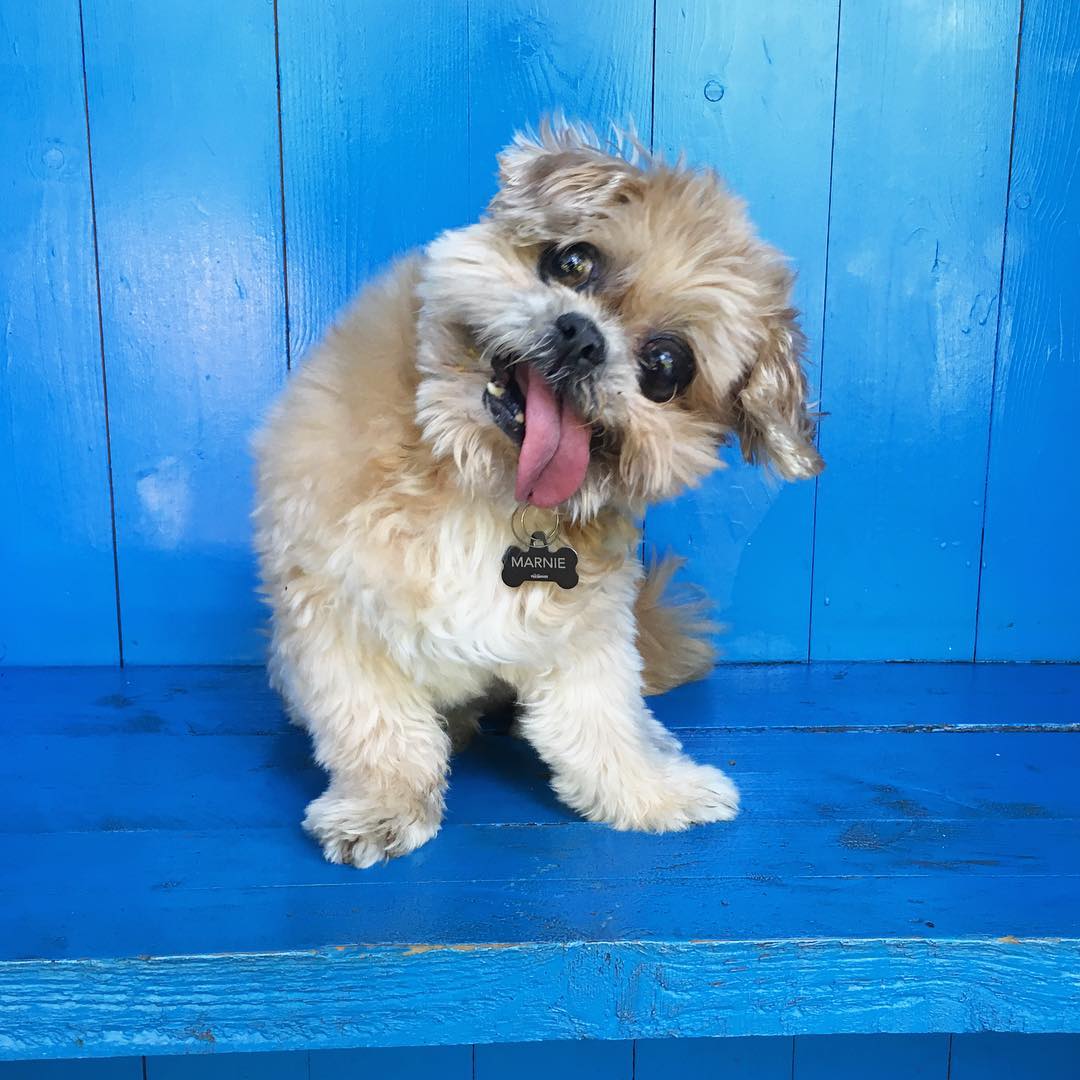 The fluffy little babe routinely poses with celebrities, does paid appearances at events, the occasional commercial and has her own merchandise line. She's constantly propositioned for sponsored posts. If you feel like your own IG feed is lacking in cute, there's an app for that. You can download the Marnie Pro App and add her adorable face and lolling tongue to your pics. She's also an author with a philanthropic streak; the proceeds from her book Marnie the Dog: I am a Book, go to benefiting the ASPCA.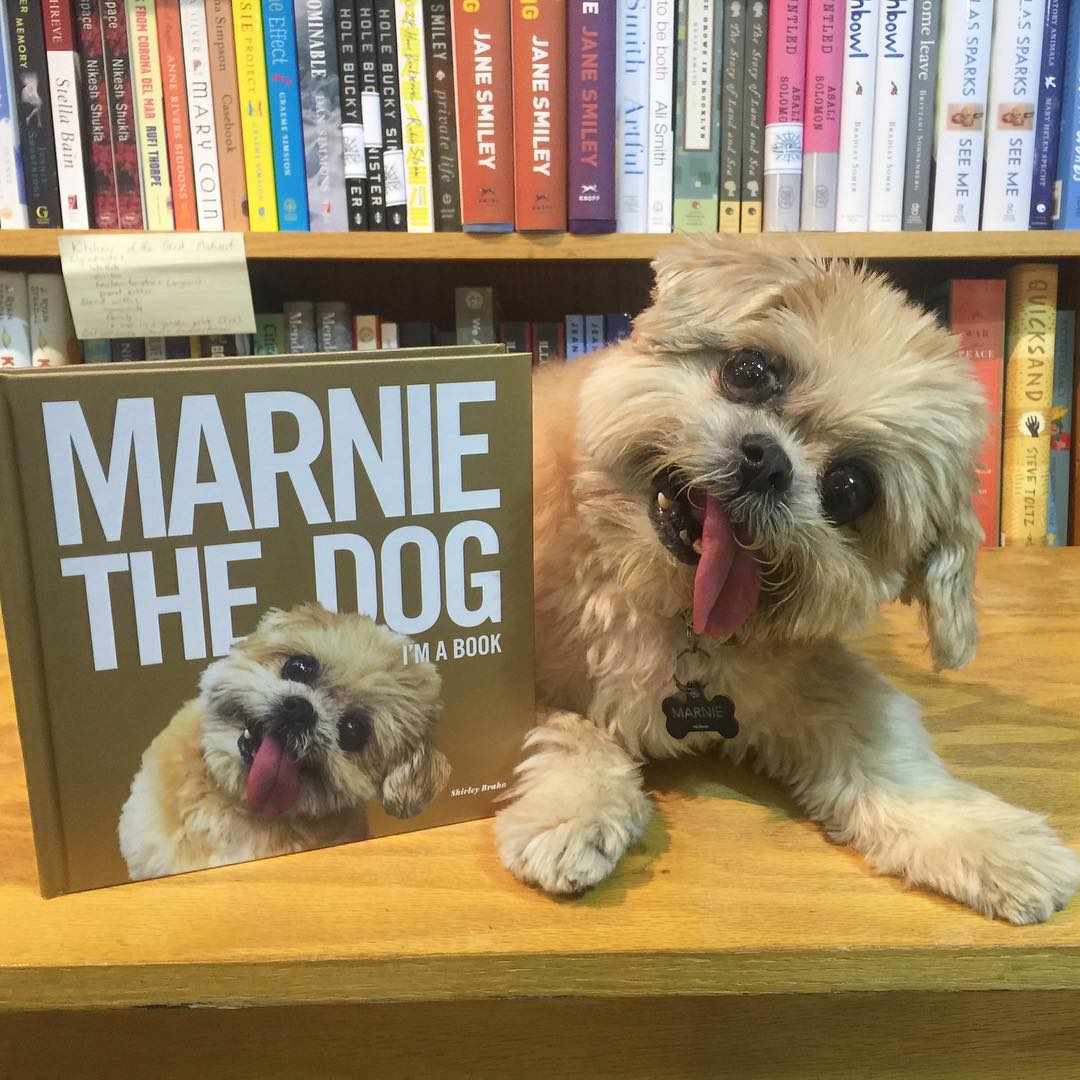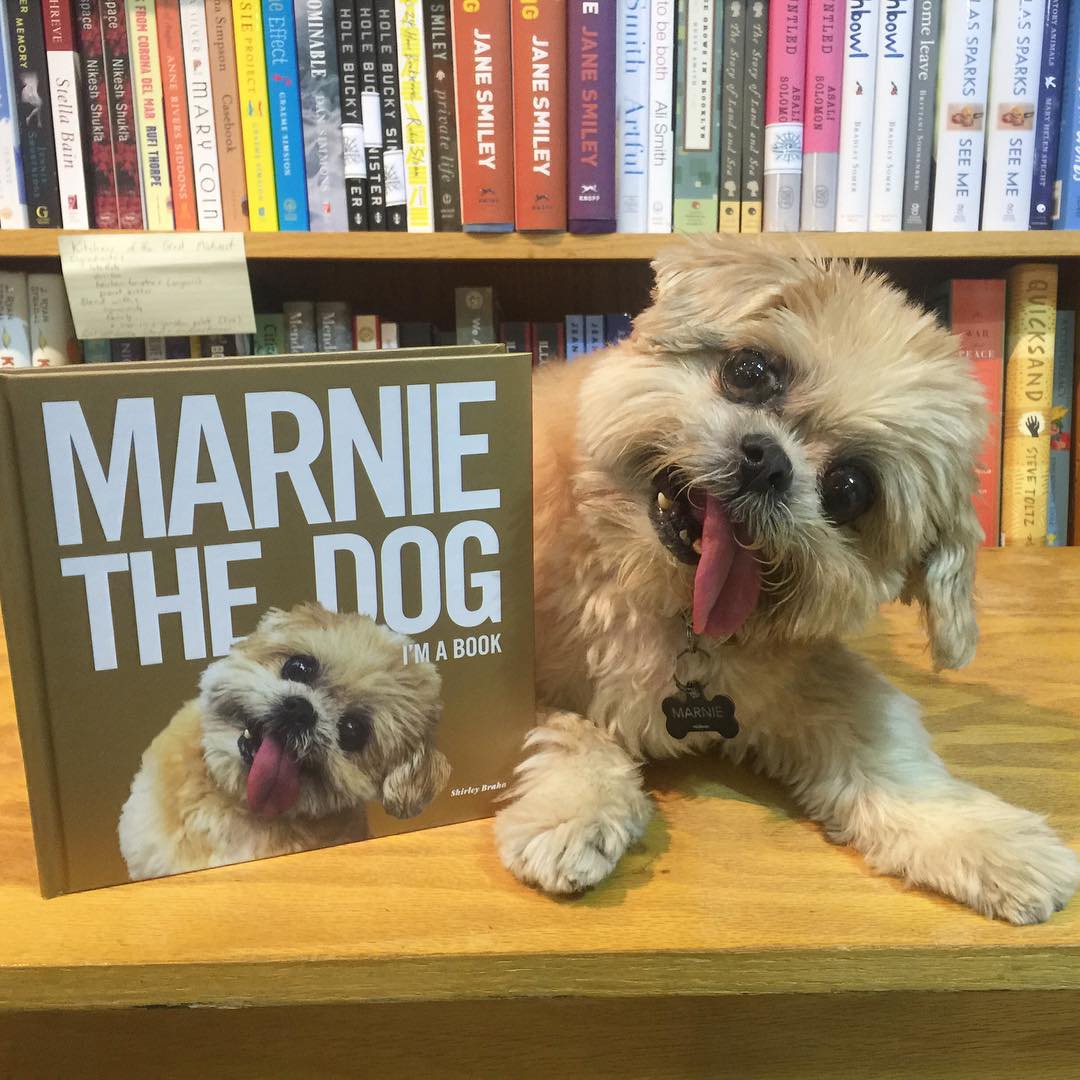 She's come a long way from stinking up the New York metro. Keep wagging that tongue, Marnie!