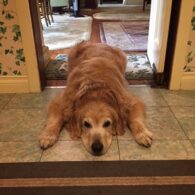 Pontiac
Pontiac is a retired guide dog White adopted when he was a year and a half old. His favorite toy is a stuffed snowman, aptly named Snowman. Due to her age, this was the last dog she adopted, as she didn't want to pass away before them and be unable to look after them. Pontiac passed away in 2017.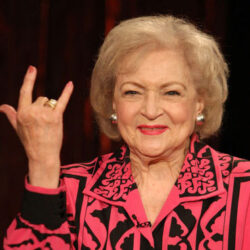 Birthday
January 22, 1922 (101)
Betty White (January 22, 1922 – December 31, 2021) has the longest-running television career as a female entertainer. She is from Oak Point, Illinois. She was widowed by her husband Allen Ludden in 1981. Her impressive career includes writing and starring in the sitcom Golden Girls.
Betty White has received an Emmy in all performing comedic categories, the only woman to have ever done so. She also holds the record for the longest span between Emmy nominations at 60 years. She is an honorary forest ranger, stating that when she was a child, women were not allowed to hold this position. Betty was granted with the title in 2010 by the USDA Forest Service.
White often does cameos of herself on screen. She's been a celebrity guest on many different programs, including hosting Saturday Night Live at 88 years old. She has written several books, many of which are on the subject of animals. Betty won her first Grammy for the audio recording of her book If You Ask Me (And Of Course You Won't). She's a successful comedian, human and animal rights activist and talk show host.
She had countless dogs and pets during her lifetime. She got her love of pets from her parents who often looked after dogs in need, saying that they once had 26 dogs under their care! Some of her past dogs include Danny (mini-poodle), Stormy (St. Bernard), and Bandy (Pekingese). Her most recent is Pontiac, a retired guide dog.
Betty White sadly passed away in Dec, 2021. For the story of her life-long love of dogs and as an outspoken animal welfare advocate, check out our Tribute to Betty White.