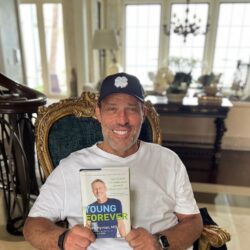 Birthday
February 29, 1960 (63)
Tony Robbins is an influential American author, coach, speaker, and philanthropist. Recognized primarily for his motivational speaking and self-help books, Robbins has transformed countless lives with his insights on personal development, peak performance, and financial success.
Robbins' career was catalyzed by the power of the spoken word and an unwavering desire to help others unlock their potential. His early work with the motivational seminar company 'YES' set the foundation, but it was his own series of self-help audio recordings, 'Personal Power,' that propelled his popularity. The dynamic content and accessible format of these recordings resonated with many, proving instrumental in establishing Robbins' reputation. Robbins further strengthened his brand with best-selling books like "Awaken the Giant Within" and "Unlimited Power." His approach of combining neuro-linguistic programming and cognitive behavioral techniques became a signature approach and has been influential across personal development and business strategy circles globally.
Over the years, Robbins has collaborated with a vast array of high-profile individuals, shaping their career trajectories, personal lives, and overall well-being. Among them are former President Bill Clinton, who turned to Robbins during his presidency. Serena Williams, the professional tennis star, has spoken openly about Robbins' influence on her mental game. Renowned hedge fund manager Paul Tudor Jones cites Robbins as his "coach." Others include Aerosmith's Steven Tyler, Green Day's Billie Joe Armstrong, and acclaimed Hollywood actor Hugh Jackman, who all have benefitted from Robbins' coaching. Oprah Winfrey, one of the most influential women globally, participated in Robbins' "firewalk" experience and has since touted his techniques. Renowned entrepreneur Marc Benioff attributes much of his business success to Robbins' mentorship.
Robbins' contributions have been recognized with several awards and distinctions. In 2007, the acclaimed Harvard Business Press included him in a list of the "Top 200 Business Gurus." Accenture, a leading global professional services company, listed him among the "Top 50 Business Intellectuals in the World." Worth magazine recognized Robbins as one of the "100 Most Powerful People in Global Finance" in 2015 and 2016. These recognitions, among many others, underline Robbins' profound impact on the worlds of personal development, business strategy, and financial success.