A few weeks ago, Reddit user /National_Square_3279 posted on the Dog Training Subreddit that every time he takes his dog for a walk, his dog manages to get in fights with "every single other dog". They live in New York City, so they can't avoid other dogs or going out.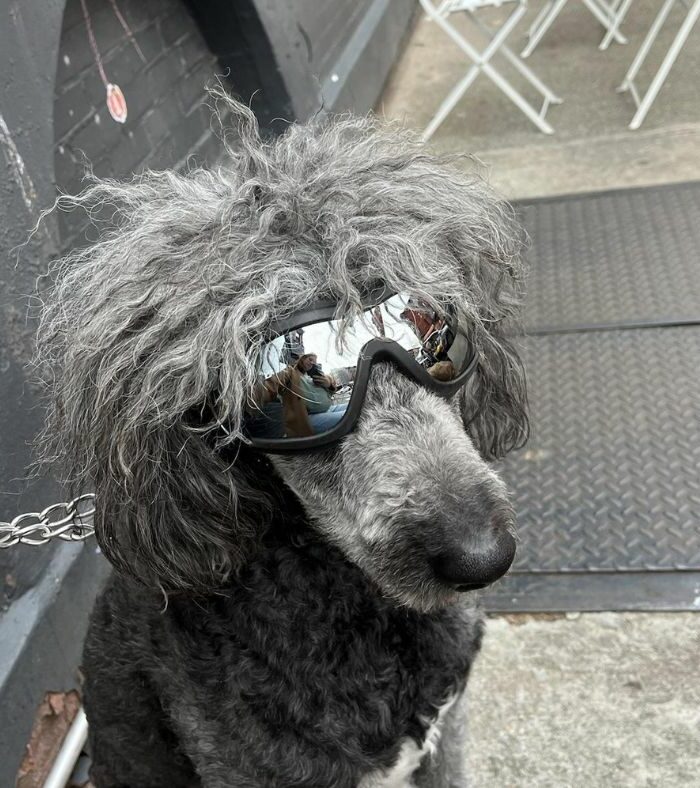 The human suspected it was eye contact, which his dog does way too much of, apparently. So that's when he got his dog some cool reflective dog glasses that strap comfortably to his head and posted that it worked instantly.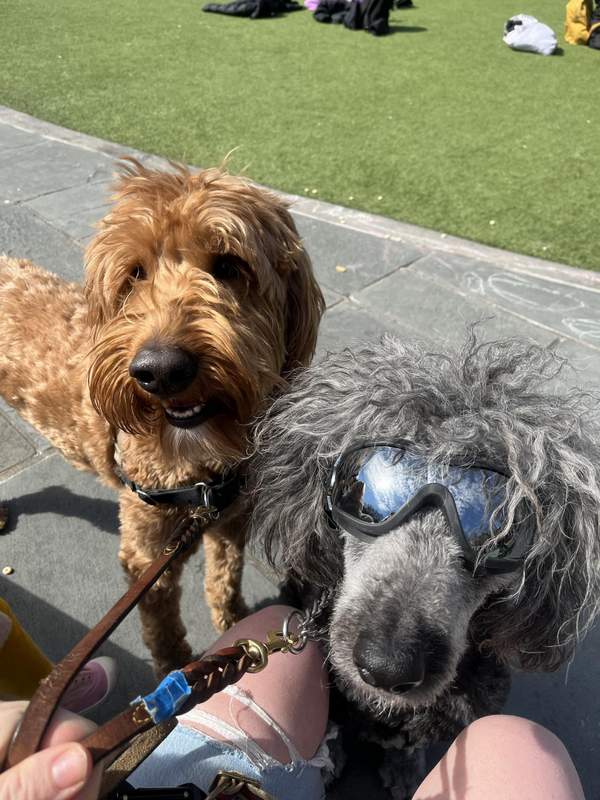 "Walking him is a night and day difference! Dogs leave him alone entirely and he can stare all he wants. If there is a little tussle that happens, it is so easy to diffuse. I can't recommend this solution enough if this sounds like your dog! It is cheap and affective, and he is the coolest dog in Brooklyn! People always stop us for photos."

– National_Square_3279/Reddit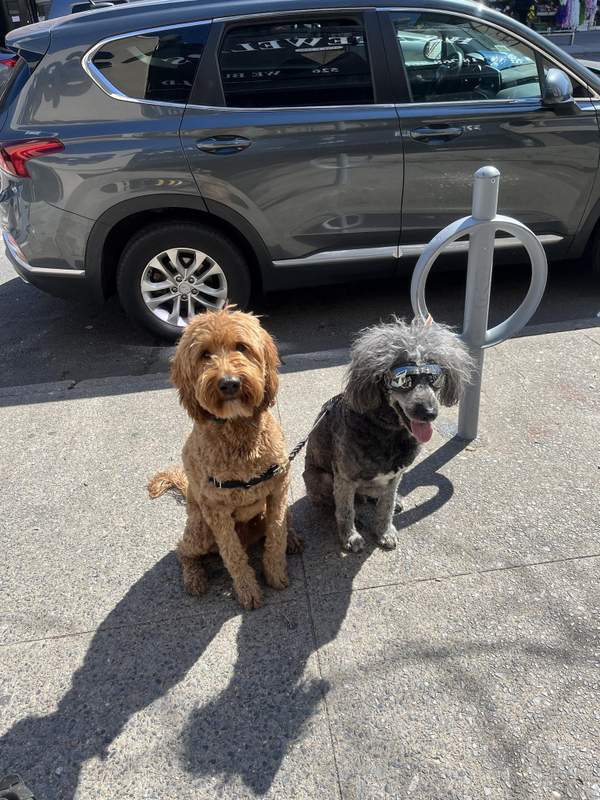 Then commenters on the post demanded that he post photos with the sunglasses on. And the crowd went wild for his new rockstar persona! User /FloridaMan2022 put it best with the comment, "Got his stunner shades on to block out the haters".
For another cool dog that rocks ski goggles (because he skis), check out Ace the Supercharged Jack Russel Terrier.