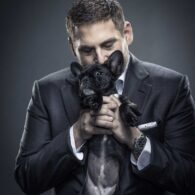 Carmella
Carmela is Jonah Hill's beloved french bulldog he got in July 2013 and revealed to his fans on Twitter. Carmela often appears in his tweets, as well as in paparazzi photos with Jonah. When he was a guest on Ellen in 2014, he spent a few minutes just chatting about his bulldog which you can see here.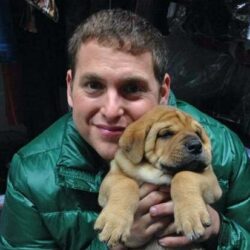 Birthday
December 20, 1983 (39)
Jonah Hill Feldstein is an American actor, producer, screenwriter and comedian. Through his career, he's estimated to have earned a net worth of $18 million. In the early 2000s, he began writing and starring in small plays in NYC. Here he built up a small following and became friends with Dustin Hoffman's children, which led to his first role in I Heart Huckabees. He then had a small part in Judd Apatow's The 40-Year-Old Virgin with Steve Carrell, which then led to roles in Grandma's Boy and Knocked up. Next came his breakout role in 2007, starring in Superbad with Michael Cera, Seth Rogen and Bill Hader. Most recently he's been known for 21 Jump Street and 22 Jump Street with Channing Tatum.
While he's best known for his comedic roles, he also gained recognition for his more dramatic roles. He was nominated for a Golden Globe and Academy Award for Best Supporting Actor his role in Moneyball, co-starring Brad Pitt. He was also nominated for A Best Supporting Actor Academy Award for his role in The Wolf of Wall Street, co-starring Leonardo DiCaprio.