Christopher The Pig never thought his life would involve spa treatments and après hot chocolate.
The little pig was picked up by his parents from an ad on the online market, Kijiji. They quickly realized he had been mistreated in the past due to his shy and nervous demeanor. Marilyn and Jonathan Duguay vowed that Christopher would live his best life from then on. He's now got over 38k followers on Instagram and travels the world with his parents.
The Canadian couple even brings Christopher to the states; stating that the paperwork required to get their beloved pet pig across the border is worth it.
He's strolled across Canada, hitting up places like the Whistler ski hill in BC and the West Edmonton Mall in Alberta. Pampered at Fairmont spas along the way, Christopher likes the finer things in life.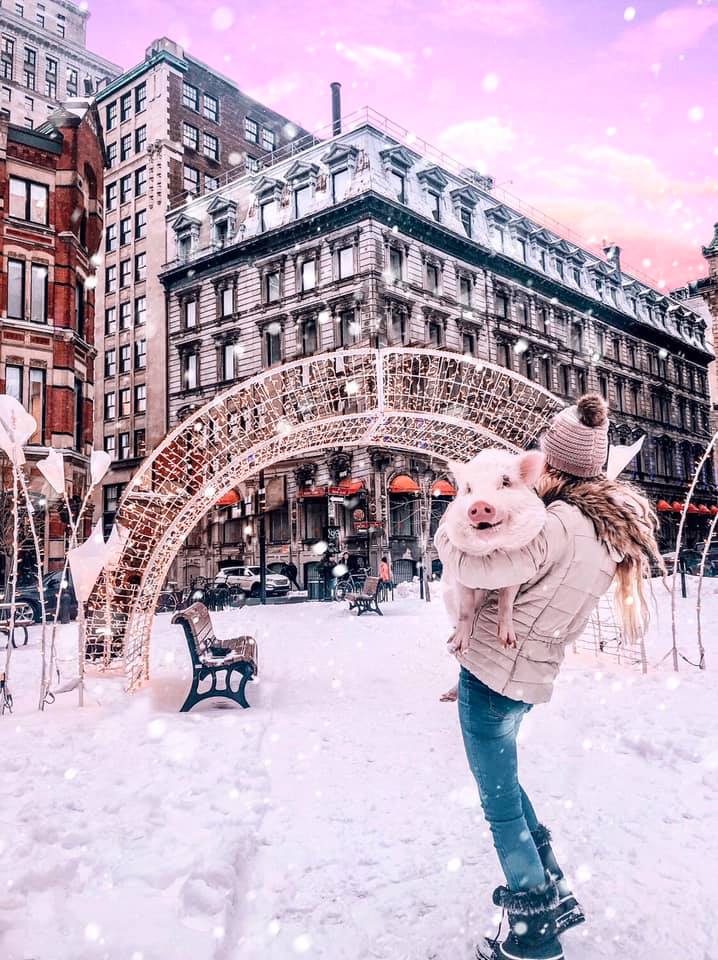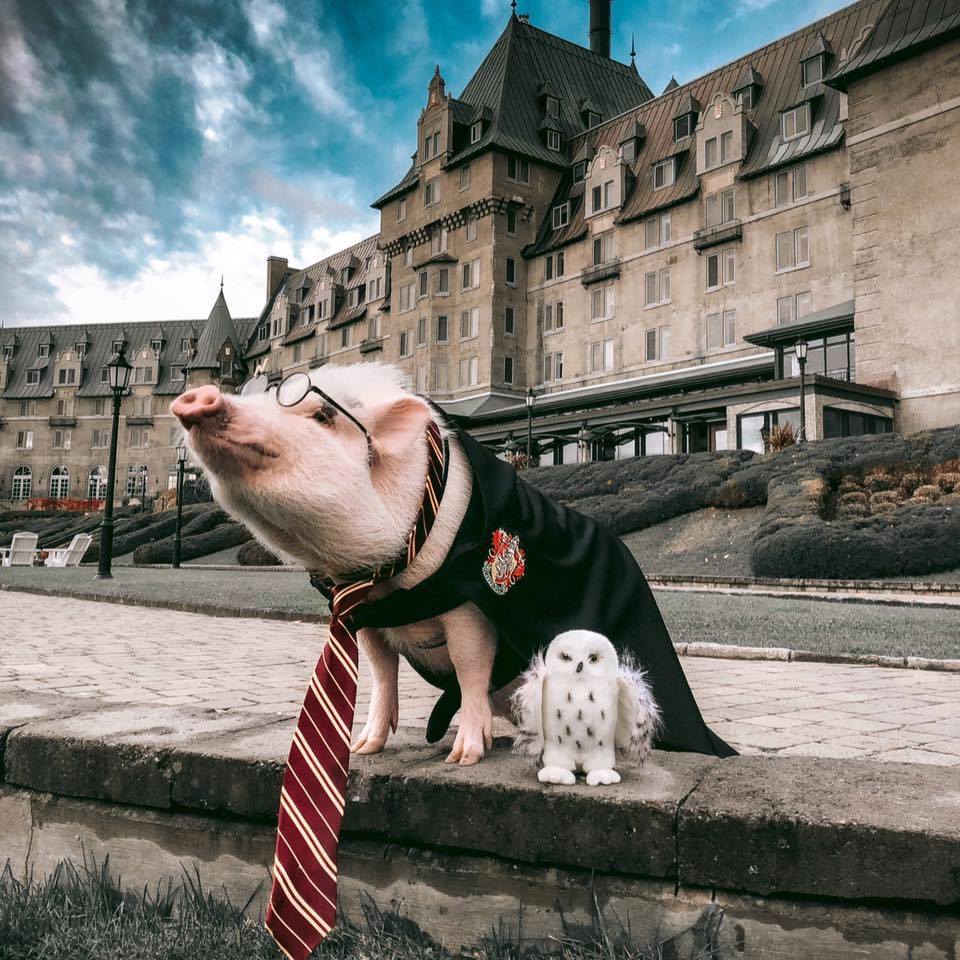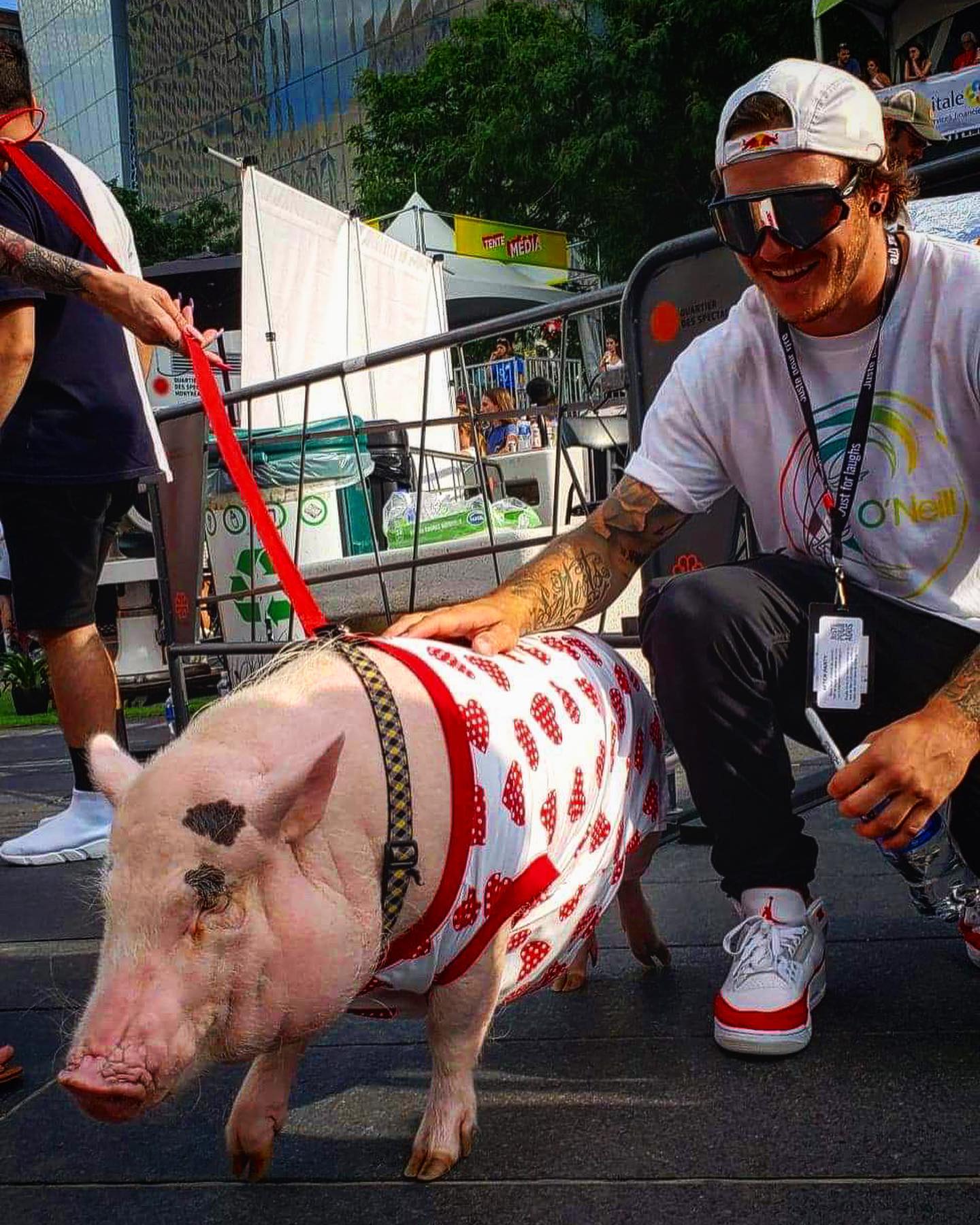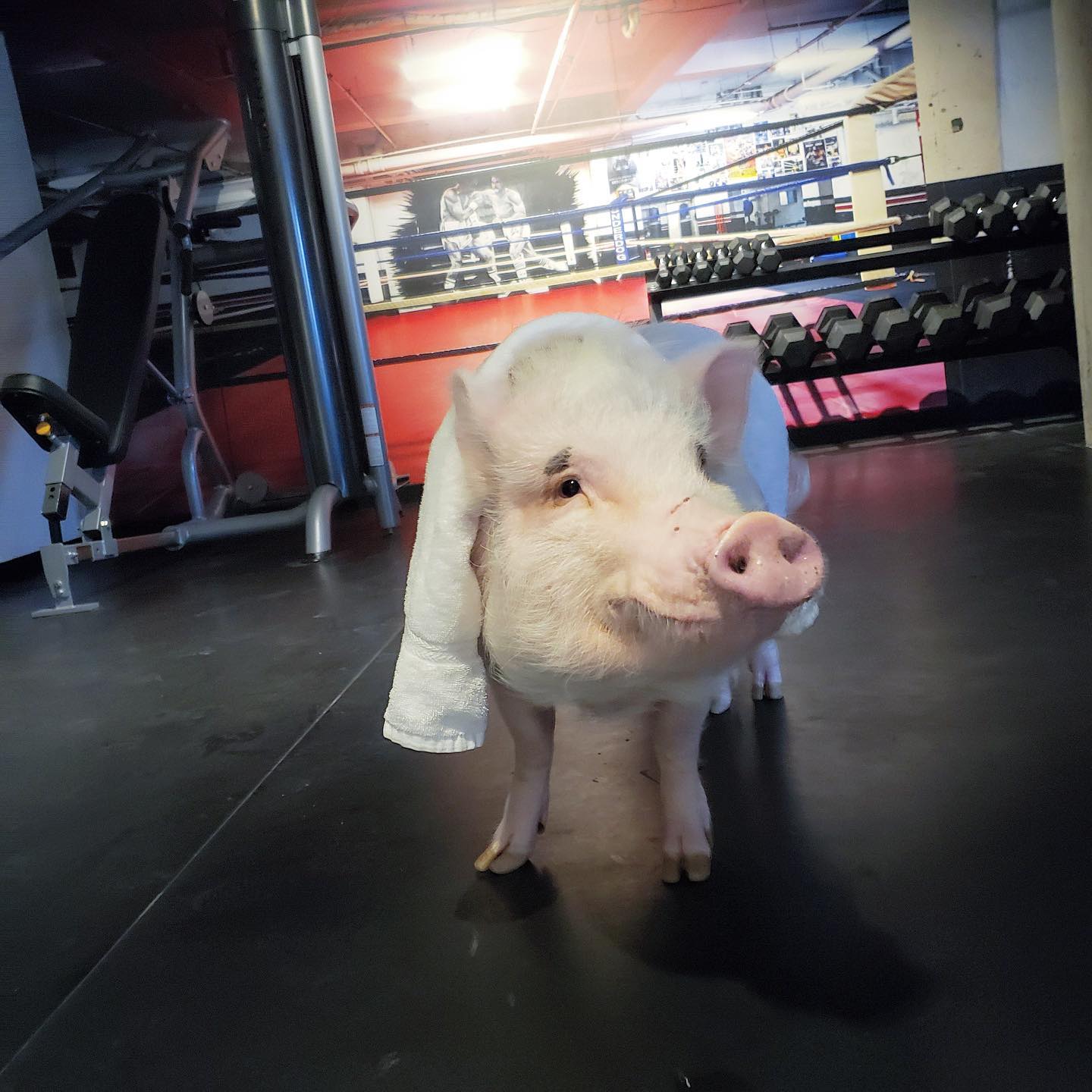 Christopher is obviously a straight G – ballin' so hard.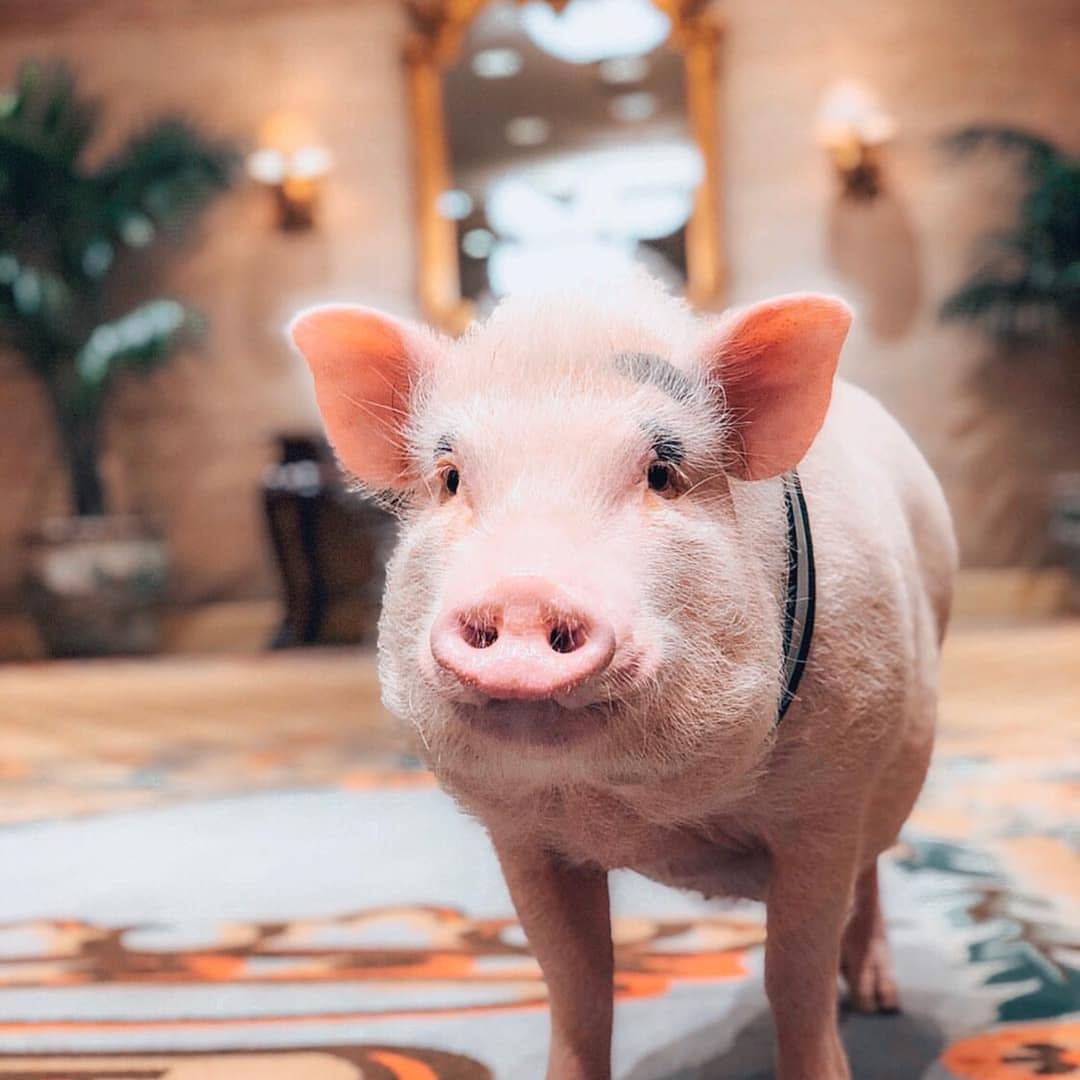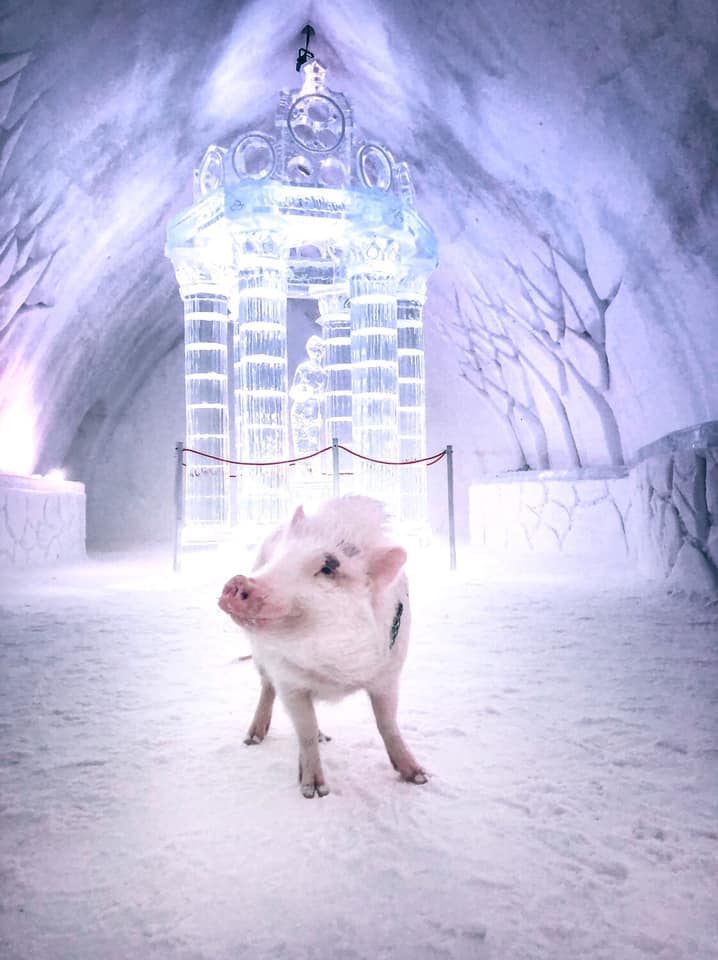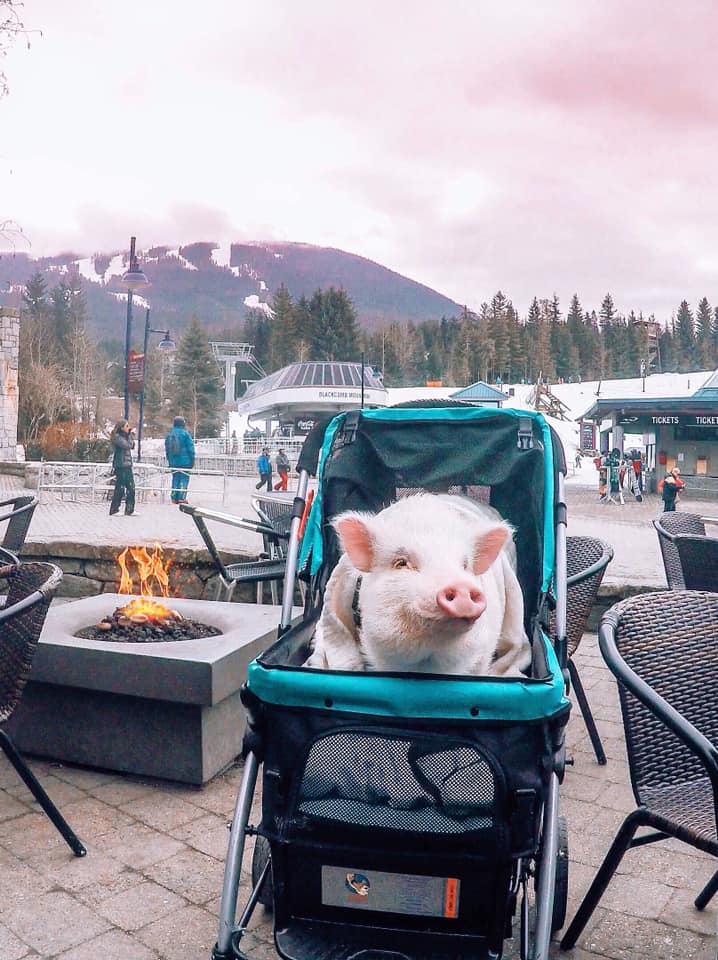 For anyone who doesn't believe that Christopher is the king of boujee, here's a clip of him at the Fairmont with macarons made in his likeness.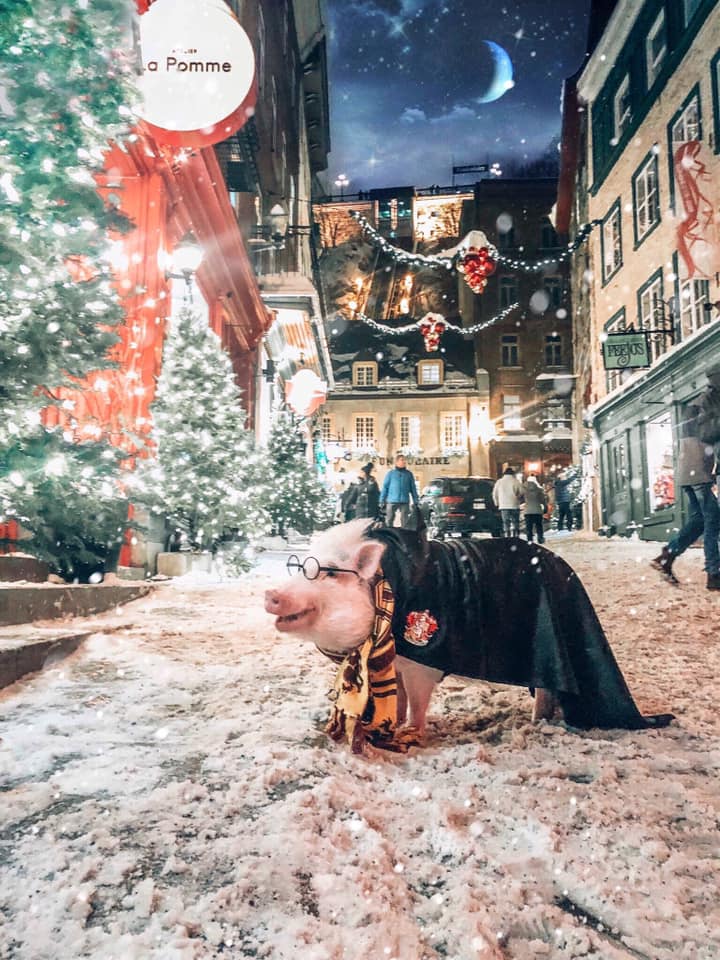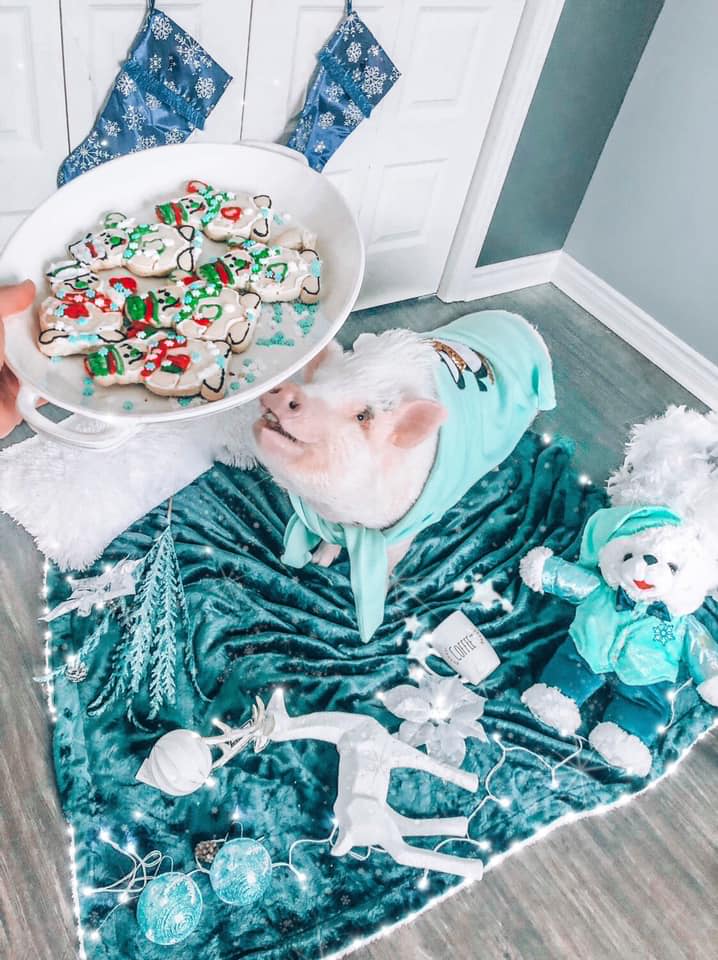 Christopher's parents treat him like the star he is. They're very insistent that if the little pig isn't feeling it, they don't force photoshoots. His dad Jonathan states "It's not a circus animal, if he doesn't like it we stop."
As far as we can tell, Christopher loves the fame.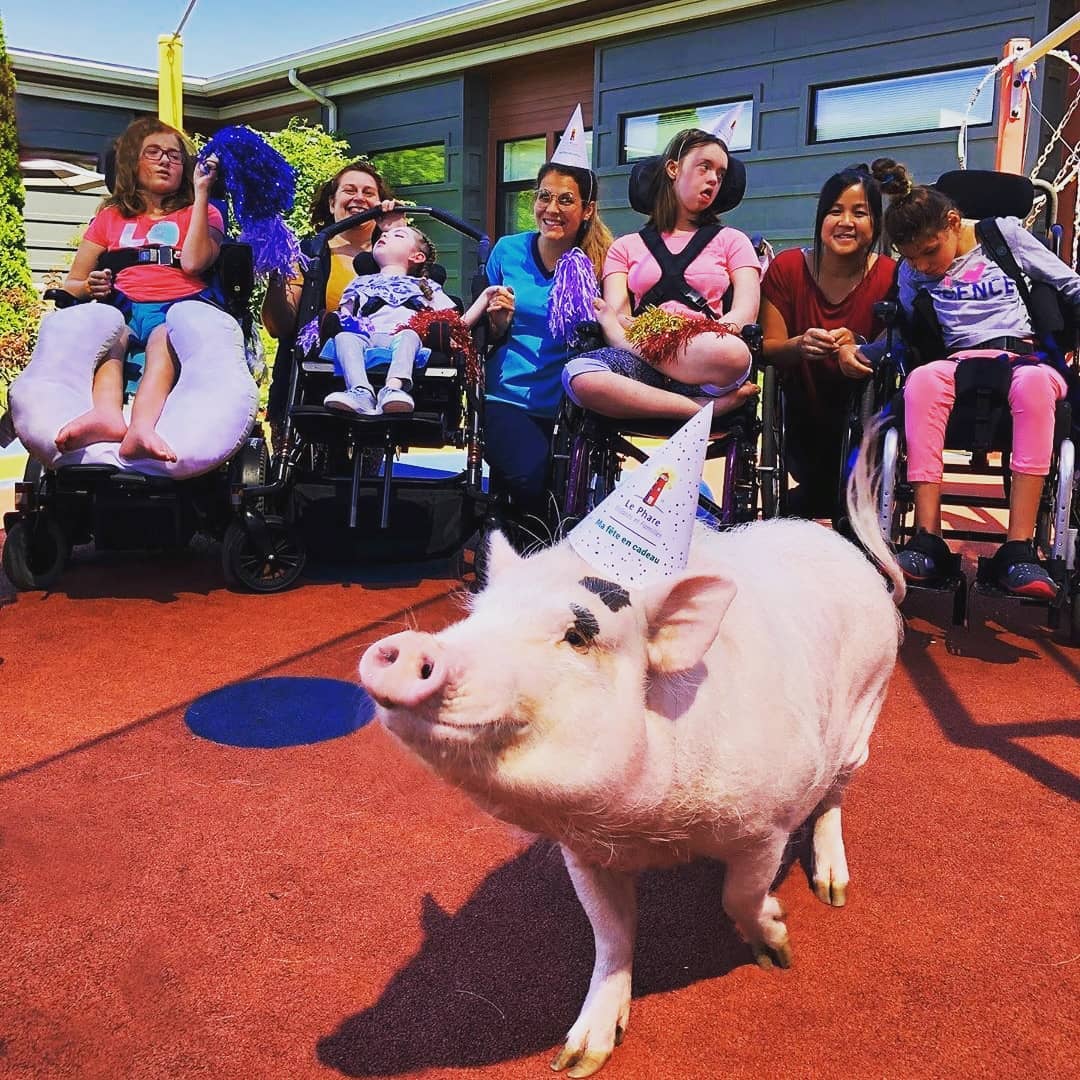 For more famous pigs, check out Lulu the life-saving pig and Pigcasso the painting pig sensation.