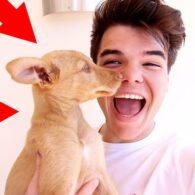 Nala (Dog)
Jelly adopted a dog named Nala in April 2017. He shared the news with his fans through his YouTube channel[1].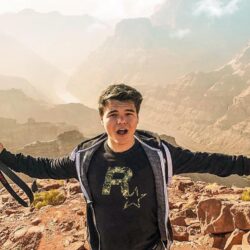 Birthday
October 14, 1996 (27)
Jelle Van Vucht, better known online as Jelly, is a Dutch YouTuber acclaimed for his gaming videos and vlogs. His channel has become a staple in the gaming community for its entertaining content and engaging gameplay. Since the inception of his YouTube career, Jelly has been a prominent figure in the online gaming world, known for his humorous and energetic gaming sessions.
Jelly's rise to fame can be attributed to his engaging gaming content, which spans a variety of popular video games. His channel, which started in 2014, quickly gained traction as he began collaborating with other gaming YouTubers, creating a blend of entertainment and gaming that resonated with a wide audience. The content on his channel is a mix of gameplays, challenges, and vlogs, all infused with his signature enthusiasm and humor.
Collaboration has been a cornerstone of Jelly's career. He was a founding member of the gaming group Robust alongside Kwebbelkop and Slogo. Over the years, Jelly has collaborated with numerous other content creators, including Crainer, Dino, and iamSanna. His collaborations extend beyond gaming, as seen in his podcast with Josh and his GeoGuessr video with JackSucksAtGeography.
Jelly's hard work and dedication to his craft have not gone unnoticed. He has received significant recognition for his contributions to the gaming community, including the Gaming Influencer of the Year Award in 2019.