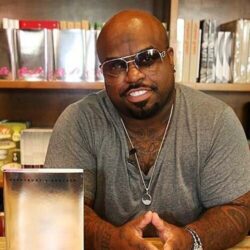 Birthday
May 30, 1975 (48)
Thomas DeCarlo Callaway, better known by his stage name CeeLo Green (or Cee Lo Green), is an American singer, rapper, record producer, and businessman. He is known for his work in soul music, including the hit singles "Crazy" and "F**k You". Born in Atlanta, Georgia, Green came to initial prominence as a member of the Southern hip hop group Goodie Mob. He subsequently began a solo career, releasing two albums on Arista Records: Cee-Lo Green and His Perfect Imperfections (2002) and Cee-Lo Green… Is the Soul Machine (2004).
From 2011 to 2014, Green was a judge and coach on the American reality television singing competition The Voice, appearing on four of its seasons. He voiced Murray the Mummy in the 2012 animated feature film Hotel Transylvania, and also appeared in a few television programs and films including his own show, CeeLo Green's The Good Life, on TBS. Green has appeared in commercials, including 7 Up, Duracell, M&M's, and sake brand TYKU. His work has earned numerous awards and accolades, including five Grammy Awards, a BET Award, a Billboard Award, and a Brit Award.
Purrfect Cat, Lady Cockatoo and Animal Rights Controversy
Cee Lo Green became known for holding his fluffy white cat Purrfect on NBC's The Voice. When asked about why his cat joined him on stage, his response of "just because" rubbed many animal rights activists the wrong way. His continued persistence in bringing the cat was further fueled when he announced that he was "swapping" out the cat for a pink moluccan cockatoo he named Lady for the upcoming season in 2012. Unsurprisingly, the singer began taking heat for this decision from animal rights organizations like Born Free, who condemn Green for using an endangered animal that has a tendency for "self-mutilation" when not in the wild.