Derrick Downey Jr. is a comedian and content creator based in Los Angeles, who went viral on Tiktok with 5.5 million people checking him out sharing some snacks with his neighbors Maxine and Richard, who happen to be squirrels.
People loved their chill energy and humor, which got him quickly dubbed the "Squirrel Whisperer". Now with almost a million followers on TikTok, his fans have been sending gifts for Richard and Maxine.
Richard and Maxine both clearly love to hang out.
So Derrick started building for his squirrel pals so they'd have their own private space when hanging in his backyard.
Derrick's squirrel-centric construction even got him featured in Architectural Digest!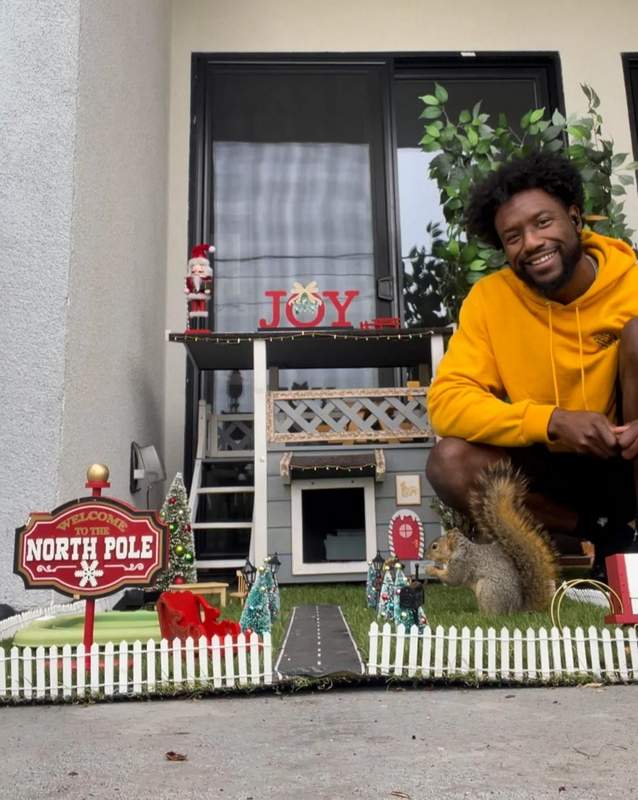 And then they were interviewed on the Kelly Clarkson Show!
Here they are getting ready for New Year's Eve.
Derrick also likes to share positive affirmations and nose kisses with his squirrel neighbors.
Richard also appreciates some private time to watch his new favorite show Animal Control. Let's hope he invites Derrick in for the next episode.
You can Follow Derrick, Richard, and Maxine at @derrickdowneyjr on Instagram and TikTok.
For another fun lil' critter, check out the Adventures of Prairie Chuck.