 No Pets (Solange Knowles)
Singer Solange Knowles has no reported pets.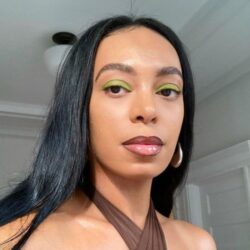 Birthday
June 24, 1986 (36)
Solange Knowles is an American singer, songwriter, performance artist, and actress. She's the younger sister of Beyonce Knowles and got her start in music as a backup dancer for Destiny's Child. She's released the following albums: Solo Star (2002), Sol-Angel and the Hadley St. Dreams (2008), A Seat at the Table (2016), When I Get Home (2019). In 2022, she made history as the first Black woman to compose music for the New York City Ballet.