Ouka the Fluffy Flying Dog is a world traveler who takes flight over France with his human, Shams. Ouka is no ordinary dog- he loves being in the air and has no fear of heights! This brave Samoyed has his own page on social media where hundreds of thousands of fans come to check in on him and encourage his adventures. Ouka's human, Shams, is a full-time cinematographer and film director who had been traveling in his van when the restrictions started, but paragliding has allowed him to get a sense of freedom. Together, the dad and dog duo enjoy adventures such as gliding 6,500 meters above the mountains of Pakistan and unique views of Polynesia's blue lagoon.
Ouka Takes Flight
Some notable travel friends include Miami The Traveler Dog, "Spongecake, Mocha, and Donut", "Suki and Killua", and Felix the Samoyed, who has visited over 30 countries. While there are many other traveling pets, especially in Europe, Ouka the Fluffy Flying Dog is one of the few that goes to such extremes for adventure. All of this is possible due to Ouka's fearlessness and trust in his dad.
First, I noticed that he wasn't afraid of heights; he loves to look down and observe everything when walking on a cliff's edge. Then, we stayed close to the van during a paragliding takeoff. He saw pilots flying every day. After that, I started playing on the ground with my own glider so he could get used to its sound, the movement, and what he can and can't do.

Shams
Ouka and Shams aren't alone on their adventure. Together with Shams' partner, Lau, the threesome have lived and traveling in a van across the continent. That became tougher as travel restrictions were put in place, but that didn't stop them from seeking new experiences.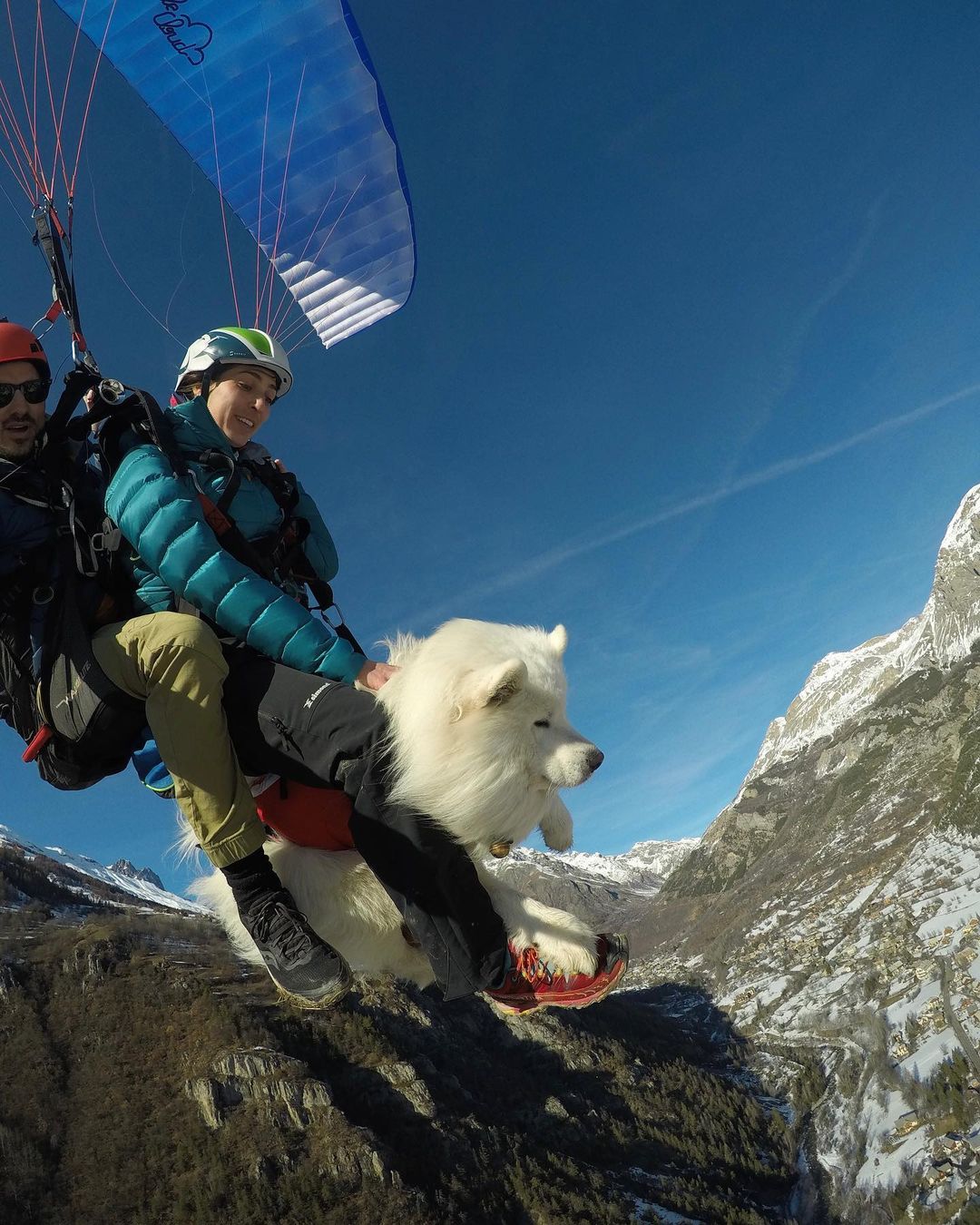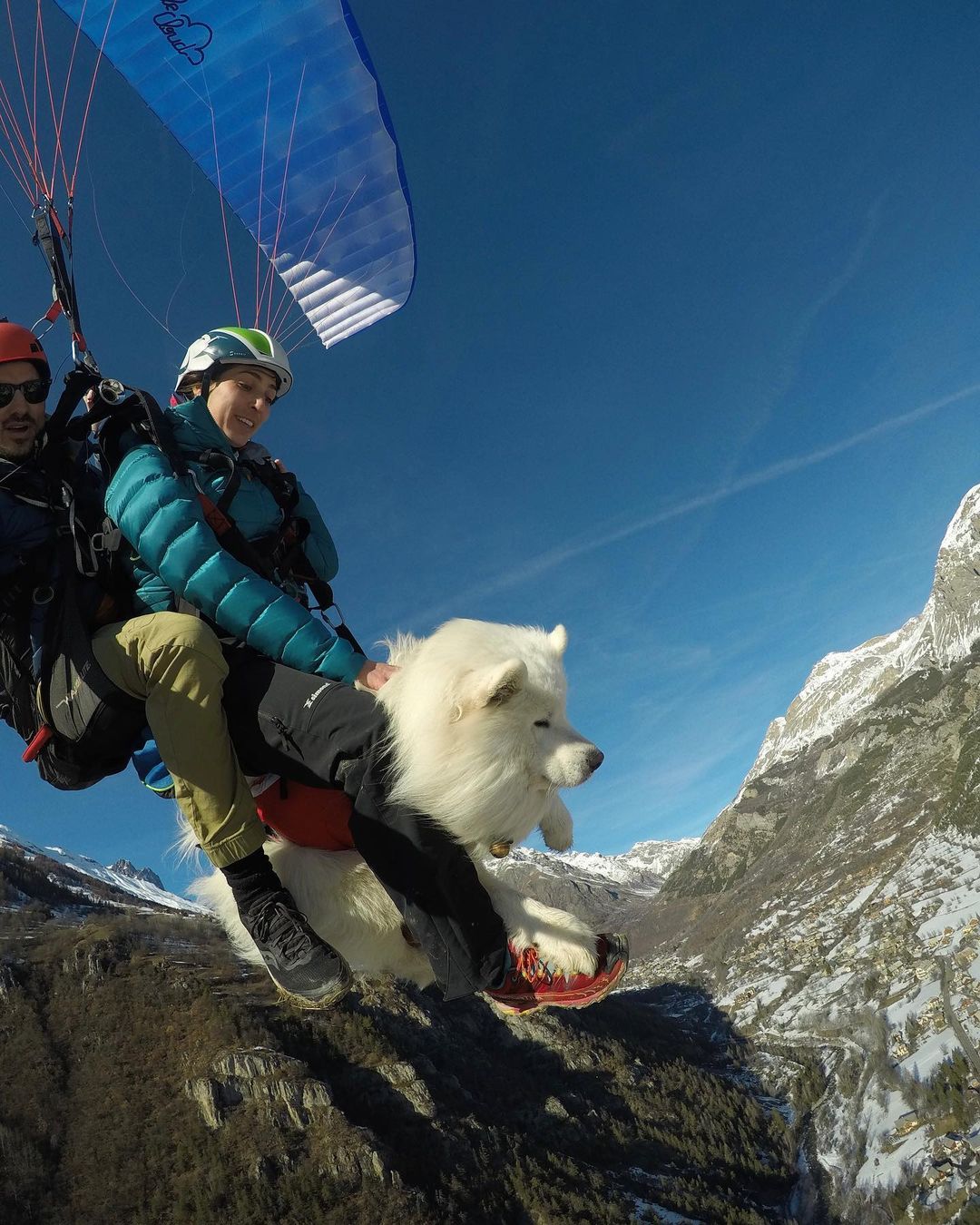 Their passion has been paying off though. Since getting featured in the media, Shams and Ouka have been securing partnerships with some big brands. In September 2022, Shams announced that the two had become official Salomon Ambassadors.
Without any visible signs of stress, Ouka looks like he was born for this lifestyle. Of course, there are always organizations such as the Royal Society for the Prevention of Cruelty to Animals (RSPCA) which recommend against taking your dog paragliding. This may be true for the collective, but no one knows their pets better than their owners, and Shams has put in the work to train and make Ouka comfortable in both flying and landing. A quick look at their Instagram page shows Shams taking the time to carefully train and nurture Ouka's love for flying.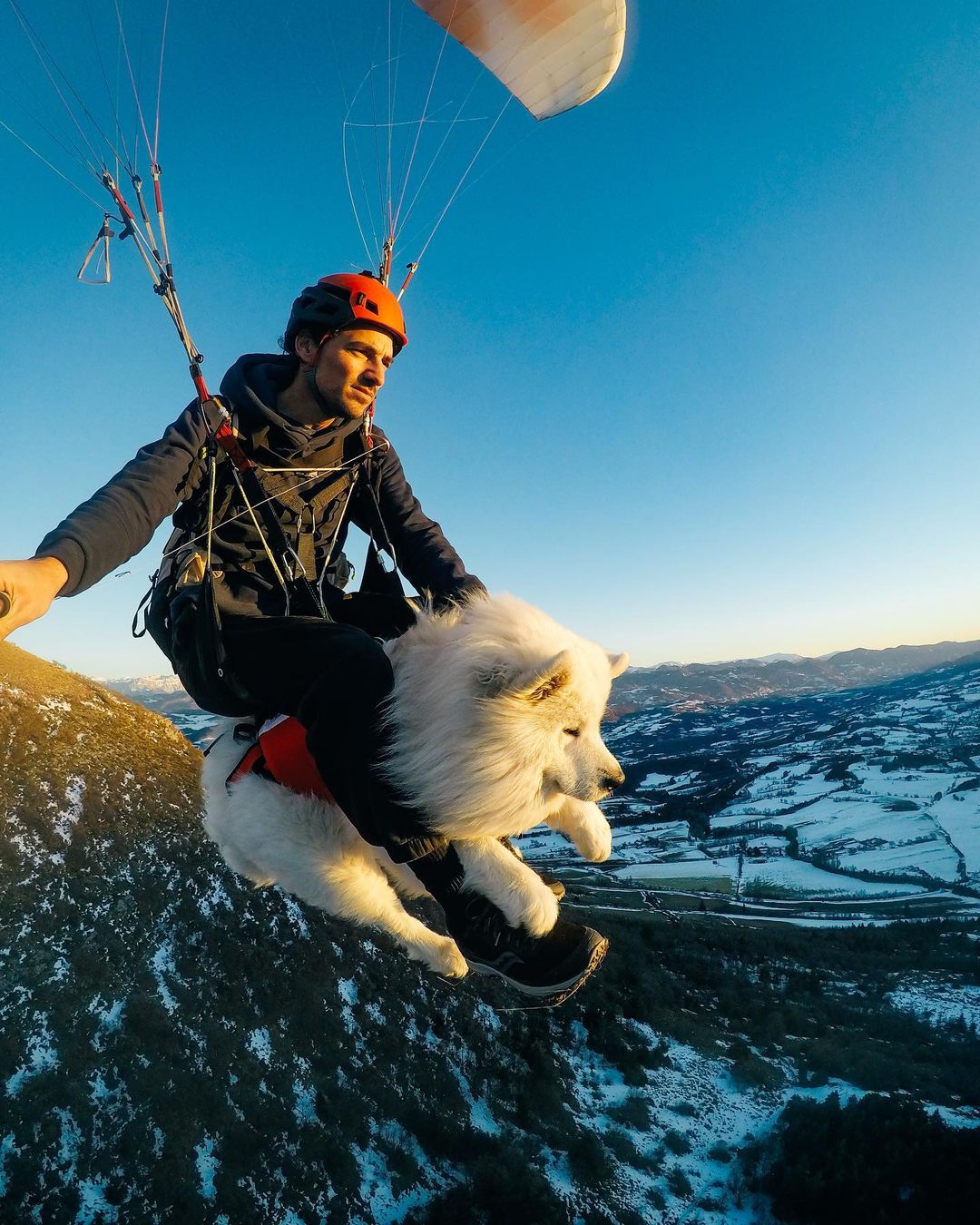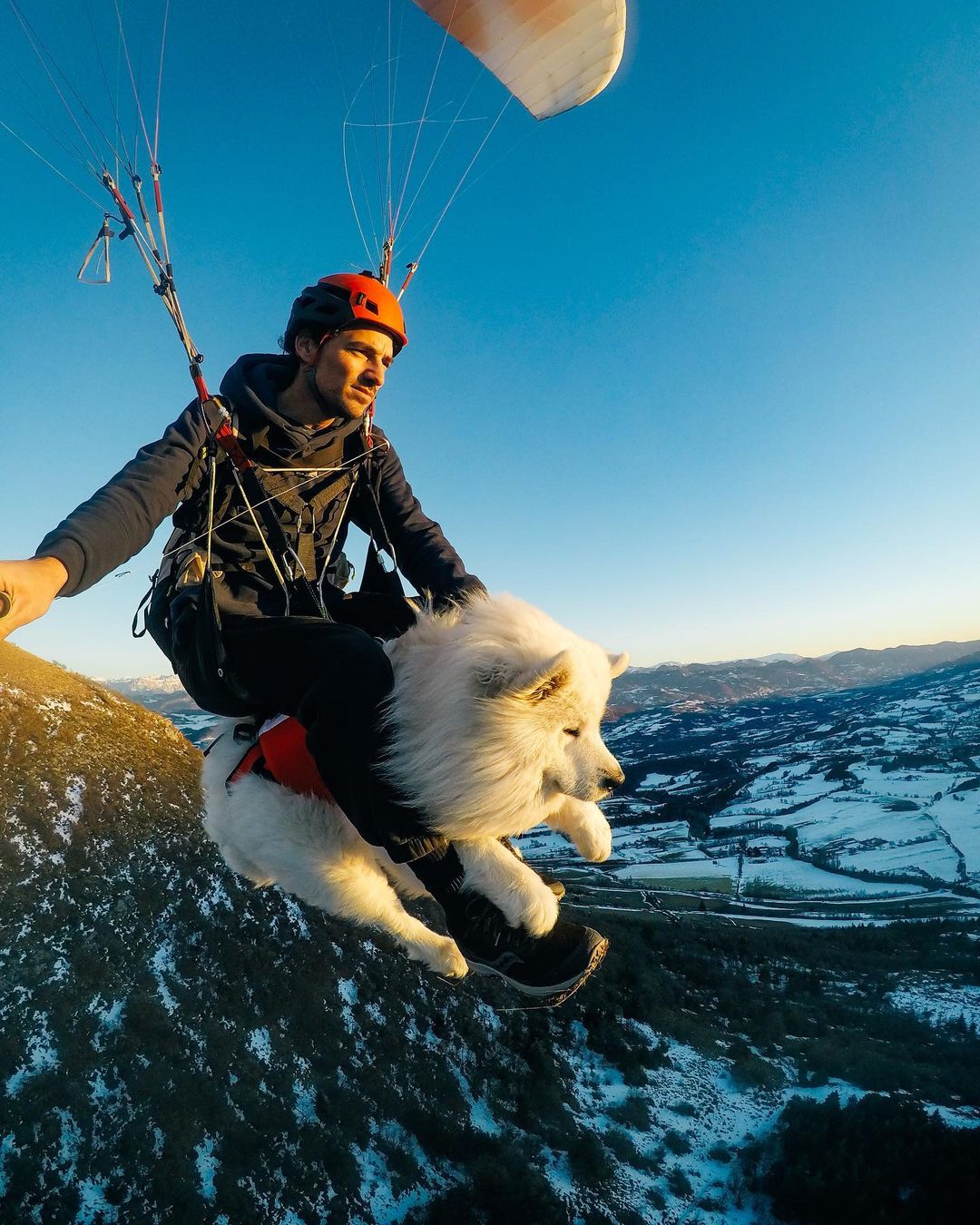 Who knows where their next adventure will take them, but we're sure that wherever it is, Ouka will be up for the challenge. Are you curious whether your dog can take flight? Make sure to follow Shams and Ouka's carefully documented process before you hop out of that plane.