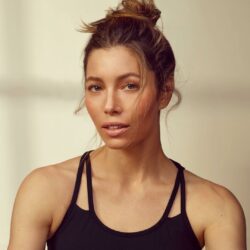 Birthday
March 3, 1982 (41)
Jessica Biel Timberlake is an American actress. She's known for her role as Mary Camden in the family drama 7th Heaven. She won the Young Artist Award for Best Performance in a Feature Film in 1997 for her part in Ulee's Gold (1997). Biel was in the horror film Texas Chainsaw Massacre (2003). She's starred in The Rules of Attraction (2002) with James Van Der Beek, Blade: Trinity (2004) with Wesley Snipes, Ryan Reynolds and Parker Posey, Stealth (2005), The Illusionist (2006), The A-Team (2010) and Total Recall (2012).
She has roles in a number of smaller grossing films, such as I Now Pronounce You Chuck & Larry (2007) with Adam Sandler and Kevin James, and Powder Blue (2007) with Forest Witaker.
Jessica Biel married actor and musician Justin Timberlake in 2011 after dating for three years. The couple have one son, Silas Randall Timberlake.