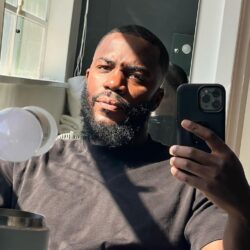 Birthday
February 19, 1988 (35)
Mo Gilligan is a British stand-up comedian and television presenter, celebrated for his innovative comedy style which has significantly resonated with audiences both in the UK and beyond.
Mo Gilligan's journey into the spotlight began with the creation of a variety of characters that he showcased on social media platforms, which garnered a considerable online following. However, it was his 'Coupla Cans Tour' which propelled him to stardom. His charisma and comedic prowess were further demonstrated through his television engagements, including co-hosting "The Big Narstie Show" on Channel 4, and later hosting his own show, "Mo Gilligan's All Star Happy Hour." His TV specials like "Mo Gilligan: Momentum" on Netflix.
Gilligan has had the privilege of collaborating with a plethora of notable individuals from different spheres. His co-hosting stint with Big Narstie on "The Big Narstie Show" introduced him to a larger audience and allowed for interactions with celebrities like David Schwimmer, Thandie Newton, and Richard Ayoade. Furthermore, appearances on shows like "The Lateish Show with Mo Gilligan" facilitated encounters with stars such as Tyson Fury, Lee Mack, and Jessie J, among others.
Mo Gilligan has not gone unnoticed by the industry. He was awarded the BAFTA for Entertainment Performance for his role in "The Lateish Show with Mo Gilligan" in 2020. In addition, he received the Royal Television Society Award (RTS Award) for Entertainment Performance in 2021.