Madeline's heart was moved the day a scrawny and timid Pumpkin showed up at her doorstep, hoping for some food, TLC, and maybe a little warmth. At first, Pumpkin was scared of her and stayed away, but then she saw another feral cat get close. Her persistence soon paid off, and Pumpkin began warming up to sharing her space. Slowly, Pumpkin started to be brave and began wait at the Madeline's front door. The two became closer over time until eventually the she was able to pet Pumpkin! Now an unbreakable bond, the two even managed to bravely survive the humbling 2021 Texas snowstorm together.
It was not long before it was time to move Pumpkin indoors. At home with Madeline & the Fruit Cats – Peach, Pumpkin Cherry, Coconut – life couldn't be better! They all love to play together and keep each other company. Madeline spoils them, giving them treats and playing with them.
Now Comfortably at Home, the Fruit Cats Have Become Demanding!
A Healthy Meal – "What I Feed My Cats"
They also have their own social pages where they share pictures of their daily adventures to over 1.1M followers!
From a feral cat to an adorably loving housecat, Pumpkin was one of the lucky lost kittens that found a home. Together with "The Fruit Cats", Madeline and her family advocate for adoption through the channels and content.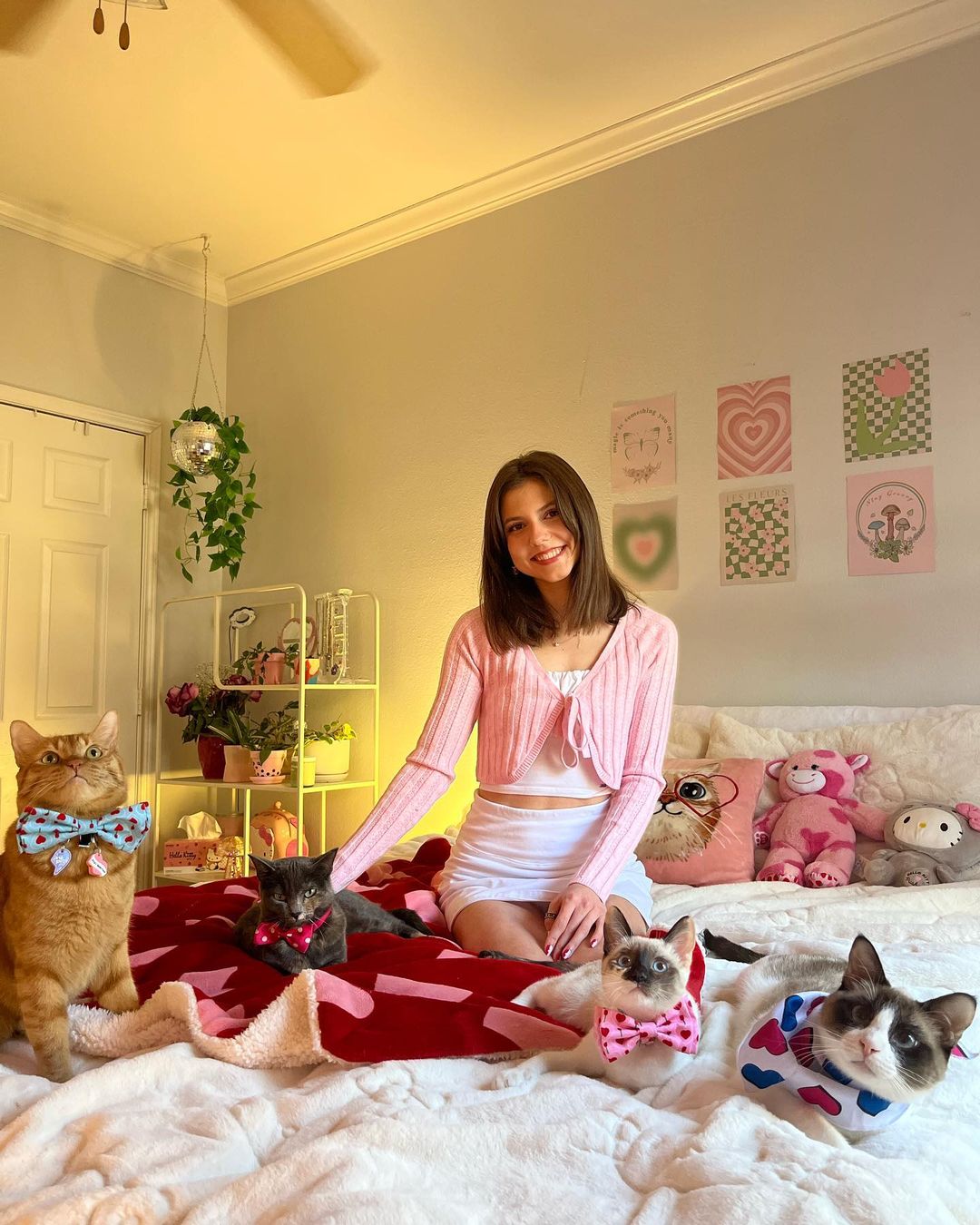 It's Peach's "Gotcha Day"
Get to know the amazing story of Pumpkin, a feral cat who found her happily-ever-after with Madeline and their Fruit Cat family! Follow along on TikTok and Instagram for daily updates from this sweet journey full of furry adventures.