 No Pets (Ellie Bamber)
Actress Ellie Bamber has no pets.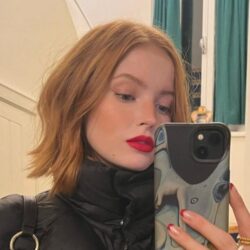 Birthday
February 2, 1997 (26)
Eleanor (Ellie) Bamber is an English actress born on February 2, 1997. She's best known for playing the daughter of Jake Gyllenhaal and Isla Fisher's characters in Tom Ford's Nocturnal Animals (2016). She starred in the BBC series Les Misérables (2018) and The Trial of Christine Keeler (2019). Her other notable film roles include The Falling (2014) with Maisie Williams and Florence Pugh and Pride and Prejudice and Zombies (2016). Most recently, she starred in the Disney+ series Willow (2022) with Warwick Davis.