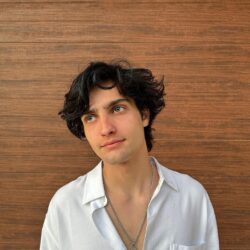 Birthday
July 28, 2003 (20)
Dom Brack is an American social media personality who gained significant attention from his digital content and collaborations.
Breaking into the digital limelight through platforms like TikTok and YouTube, Dom captured the hearts of many with his personal content and engaging storylines. As his online presence grew, so did his content's diversity. From humor-infused skits to dramatic interpretations, his range was both impressive and diverse. This adaptability was further evident as he grew his followers to over 4.5 million subscribers across social media.
Collaboration is at the core of Dom's digital success. His collaborations with figures such as Charli D'Amelio, Chase Hudson, Dixie D'Amelio, Griffin Johnson, Blake Gray, Madi Monroe, Alex Warren, Kouvr Annon, Thomas Petrou, and Addison Rae.