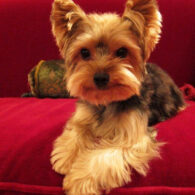 Tiger
Tiger is Ivana Trump's Yorkshire Terrier, which she has said is her "Favorite item in my closet…" She has also said that "He's more famous in St. Tropez than Brigitte Bardot." In 2014 Ivana According to Ivana, Tiger is also a credentialed comfort service dog, letting her bring him wherever she goes.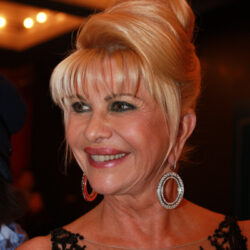 Birthday
February 20, 1949 (74)
Ivana Trump was born Ivana Marie Zelnickova in the Czech Republic and is worth an estimated $60 million. She is a businesswoman, socialite and former model, best known as the first wife of Donald Trump. She had three children in this marriage with Ivanka Trump, Eric and Donald Jr. Following two years in Montreal where she improved her English and modelled for top Canadian fur companies, she then moved to New York to promote the Montreal Olympics in 1976.
She then met Donald Trump and quickly married in 1977. The couple became famous socialites in New York through the 80s, with Trump's real estate empire growing. During this time Ivana became the Vice President of Interior Design for The Trump Organization. She eventually became president of Trump Castle Hotel and Casino and then president of the Plaza Hotel after her famous restoration of the property. In the early 90s amid public rumors of Trump's infidelity, the couple had a drawn-out divorce. After their split, she was known for developing fashion lines and authoring several books.