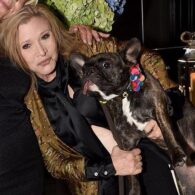 Gary Fisher
Gary Fisher was more than just Carrie's fur baby, he's a registered therapy canine. He was a gift from her daughter Billie Lourd to help Carrie manage her bipolar disorder as a service pet. He became a celebrity himself while doing promotional tours with Carrie for Star Wars: The Force Awakens, leading to him joining Instagram and racking up 135,000 followers. With Carrie sadly passing away in December 2016, Gary now lives with her assistant Corby McCoin and her frenchie named Tina. Billie Lourd started looking after Gary once his human passed away.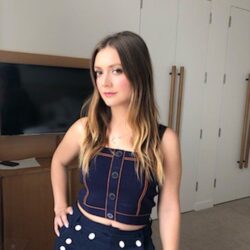 Birthday
July 17, 1992 (31)
Billie Lourd is an American actress and daughter to legendary actor Carrie Fisher. She starred in the Fox horror comedy series Scream Queens (2015–2016) and FX horror anthology series American Horror Story (2017–present). She also worked on the Star Wars sequel trilogy (2015–2019) as Lieutenant Connix.
Her first major role was in the Disney Star Wars sequel The Force Awakens (2015) where she auditioned for the lead role of Rey. The role was ultimately given to Daisy Ridley but Billie did get a major role as Lieutenant Connix. The role was reprised in both the following films in the trilogy Star Wars: The Last Jedi (2017), and Star Wars: The Rise of Skywalker (2019). She also played a young Princess Leia during a flashback.
In 2019, Lourd played Gigi in Booksmart, a high school comedy film directed by Olivia Wilde.