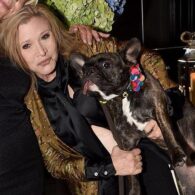 Gary Fisher (Dog)
Gary Fisher was more than just Carrie's fur baby, he's a registered therapy canine. He was a gift from her daughter Billie Lourd to help Carrie manage her bipolar disorder as a service pet. He became a celebrity himself while doing promotional tours with Carrie for Star Wars: The Force Awakens, leading to him joining Instagram and racking up 135,000 followers. With Carrie sadly passing away in December 2016, Gary now lives with her assistant Corby McCoin and her frenchie named Tina. Billie Lourd started looking after Gary once his human passed away.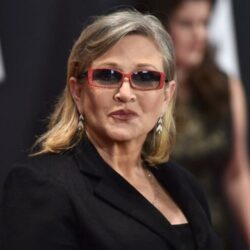 Birthday
October 21, 1956 (67)
Carrie Fisher was an American actress and writer who lived from October 21, 1956 until December 27, 2016. She is best known for her role as Princess Leia in the Star Wars films and had an estimated net worth of $5 million. Daughter of actress Debbie Reynolds, she got into acting at a young age. Her first role was appearing with her mom in the Broadway show Irene when she was 15. This led to her dropping out of high school, then attending London's Central School of Speech and Drama. Her first feature film role was in the classic comedy Shampoo in 1975. In 1977, she was cast in her iconic role as Princess Leia in Star Wars, starring alongside Harrison Ford and Mark Hamill. She appeared in the next two Star Wars films and Star Wars: The Force Awakens. Before her death in December 2016, she completed her scenes for Star Wars: The Last Jedi, which is set to premier late 2017.
Along with her career in acting, she wrote several books and was a notable "script doctor" who would work on movie screenplays of other writers. Diagnosed with bipolar disorder and having a history with drug addiction, Fisher was also a public spokesperson for mental health.
Carrie Fisher has a daughter, Billie Lourd, who adopted the Frenchie Gary Fisher after she passed away.